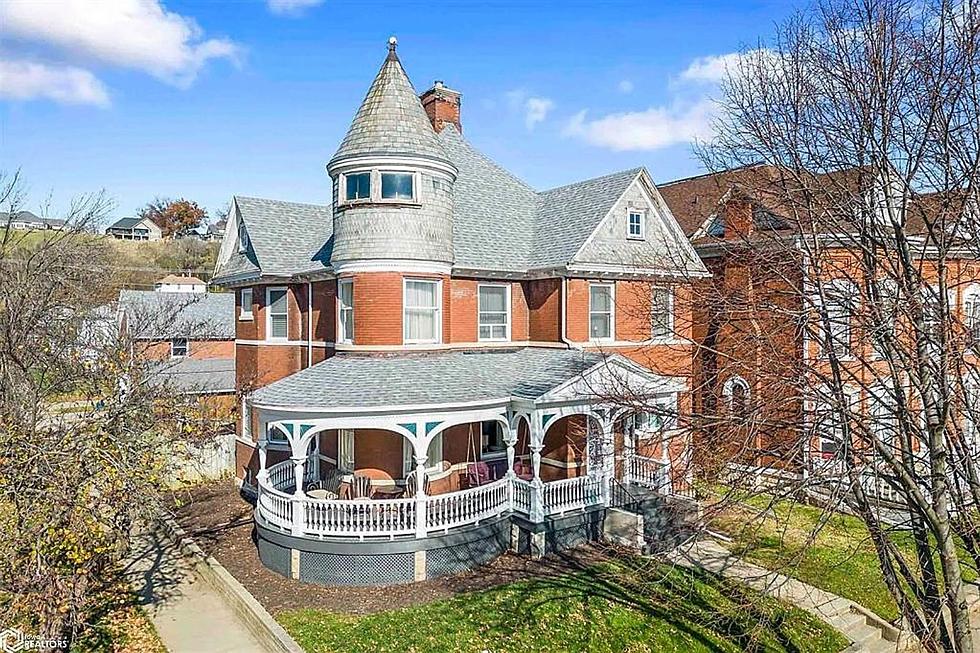 Beautiful 19th Century Home for Sale in Eastern Iowa [PHOTOS]
Century 21/Iowa Association of Realtors
A home built nearly 130 years ago has been beautifully restored, and is currently for sale. Honestly, the price tag seems very low when you see what the home has to offer.
This Queen Anne brick beauty was built in 1895 by Elizabeth Cattermole. She had been widowed four years earlier when her husband Henry, who had come to Iowa from England, passed away. The Cattermoles were very well off, with Henry having had success in pork packing prior to becoming the President of the German American Bank in Fort Madison.
Elizabeth donated money for a library in the city and two years after Henry passed away in 1891, the Cattermole Memorial Library (photo below) opened.
The Office of Historic Preservation described it as "the earliest instance in Iowa of local philanthropic support for the construction of a building designed exclusively for public library use." The Cattermole family donated all of the $25,000 it cost to build the library, which opened in 1894. No longer a library, it was listed on the National Register of Historic Places in 1984.
The year after the library opened, construction was completed on the Cattermole family home. It's still standing proudly in Fort Madison after having been restored.
Restoration work on the home, which is listed for $359,900, started two years ago. The property listing says the work started with the wrap around the porch. The home has multiple fireplaces and still has pocket doors and radiators. There is even a carriage house. Take a look around in the photos below.
Beautiful 19th Century Home for Sale in Eastern Iowa
It was built in 1895 by Elizabeth Cattermole, the widow of banker and pork packing industry owner Henry Cattermole. Elizabeth had donated money for what would become The Cattermole Library two years earlier. The house, which has 4 bedrooms and four bathrooms, sits at 833 Avenue E in Fort Madison. It's listed at $359,900. The listing agent is
Deb Fowler
of Century 21.
Historic Iowa Home of One of Von Maur Founders Has Sold
The Roland Harned House in Davenport was designed in 1902 and built in 1906. Harned's name was part of the Von Maur
store name
until 1989 when the store's name was changed from "Petersen, Harned Von Maur
"
to "Von Maur". The 6,000+ square foot home, at 830 Mississippi Avenue in Davenport, is priced at $649,900. Listing agents are Sara DeWulf and Brad Gibson of
Mel Foster Co
.
Vintage Cedar Rapids Postcards Show Us City's Amazing Past
Take a look through some historic postcards of Cedar Rapids. Enjoy this trip back in time.