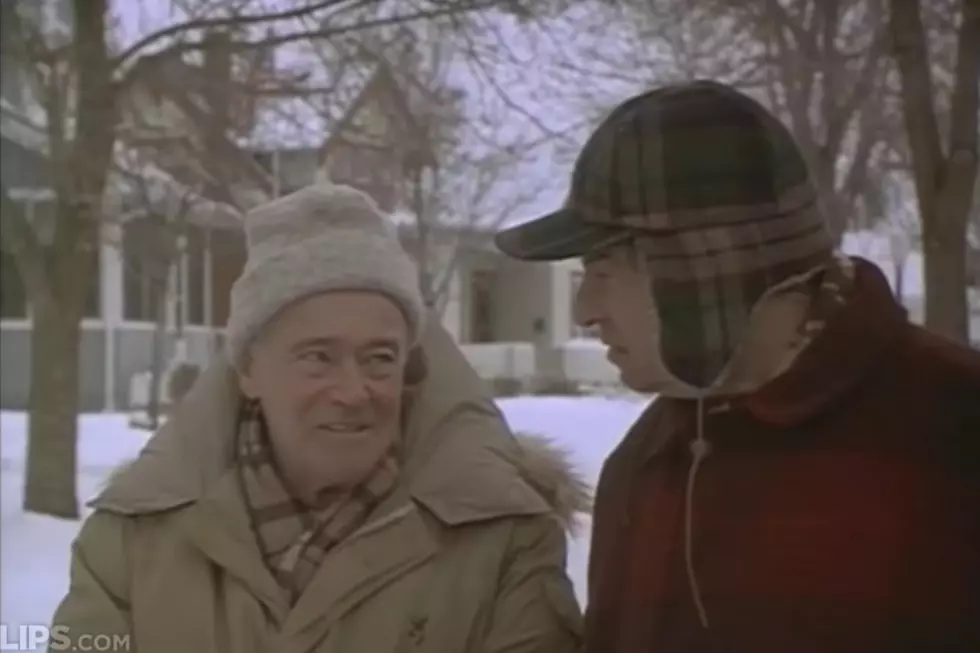 3 Christmas Movies Filmed in Minnesota You Need to Watch This Season
Movieclips via YouTube
Christmas is almost here, and the Christmas movie season started before Halloween on the Hallmark channel. If you are looking to add some cheer to your TV this time of year, I have three Christmas movies that were filmed in our great state that are worthy of streaming (or popping in the DVD player. I don't judge.)
John Gustafson (Jack Lemmon) and Max Goldman (Walter Matthau) are two curmudgeonly neighbors who have been at each other's throats for years. The rivalry of the former friends intensifies when Ariel (Ann-Margret) comes along and provides a love interest for both of them.
Not totally a Christmas movie, but not not a Christmas movie at the same time. This timeless tale of two feuding neighbors is one that will warm your heart, and I'm sure you have a friend who knows every single line to it. Putz.
Workaholic Howard Langston (Arnold Schwarzenegger) wants to make things up to his son, Jamie (Jake Lloyd), and wife, Liz (Rita Wilson). He promises to get Jamie the hottest toy of the season, Turbo-Man -- even though it's Christmas Eve and the toy is practically sold out. As Langston hunts down the elusive gift, he runs into mailman Myron (Sinbad), another father on the same quest. With the clock winding down, Langston's moral code is tested as he starts to learn the real meaning of Christmas.
Schwarzenegger tackles shoppers at the Mall of America. Something we have all wanted to do at one point or another. It's a Christmas must-watch, even if it does only have 15% on Rotten Tomatoes. 
A private investigator (Kevin Kline) keeps tabs on the proceedings as guests, cast and crew (Meryl Streep, Lindsay Lohan, Woody Harrelson) of a long-running radio show prepare for the final broadcast. Their home, the Fitzgerald Theater, is due for demolition.
Also not a Christmas movie, but a star-studded film that I feel more people should see. Plus it has this weird "ghost of Christmas present" vibe protecting the theater show. It's weird but good, and ends at the famous Mickey's Diner in St. Paul.
What movie will your family be watching this holiday season? Share it with us on the 98.1 moile app!
Enter your number to get our free mobile app
8 Animals I Saw in the Deer Stand That Weren't Deer