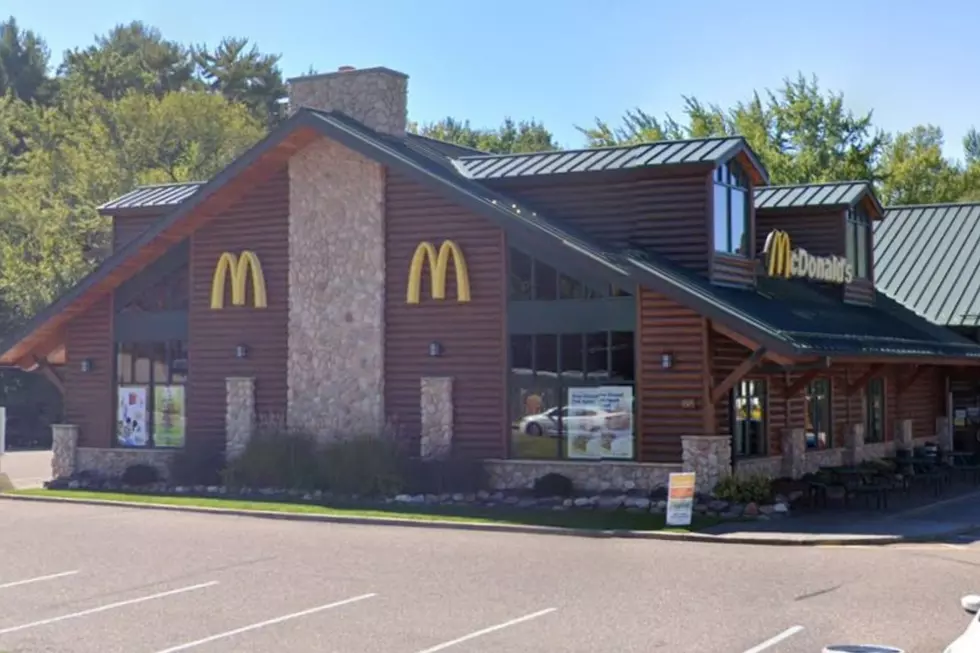 A McDonald's in Wisconsin was Voted One of the Most Beautiful
Photo Credit: Google Street View
Of the 13 listed McDonald's restaurants on Architectural Digest's recent list, which looked at the most beautiful establishments in the world, only five were in North America.
It's not surprising. Most McDonald's, like every global fast food eatery, have become homogenized in their appearance and décor. I'm old enough to remember when they boasted rainbow-colored exteriors, Playlands, and large, painted Ronald McDonald and Hamburglar caricatures. Gone are those days, but it's nice to see some still retain some uniqueness and beauty.
The McDonald's in Fort Dells, WI made Architectural Digest's list of "most beautiful." Beyond its atypical log-cabin exterior and extravagant design (looking as if it's the size of two McDonald's restaurants), it was also noted for its taxidermy, fireplace, and more:
Another example of the hamburger restaurant leaning into local culture is this log cabin McDonald's in Wisconsin. Inside, the location includes unique décor, such as a wood-carved bear and mounted moose head.
As Architectural Digest noted, the Fort Dells' McDonald's reflects the land on which it sits. It's homey, cozy, and offers a degree of southern charm despite its northern location. Wisconsin News also revealed some of its more subtle charms:
Modeled similar to a log cabin, the unique franchise of the famous fast-food chain features taxidermy animals, wood-carved bears (including one welcoming customers at the door), wood walls and ceiling beams, wood decorations for outdoor activities, such as fishing, and chandeliers made from deer antlers.
One thing to consider is that many of the McDonald's restaurants on this list are special and significant because they reflect the culture/community in which they serve. They're not standardized; quite the opposite, actually. One in Freeport, ME looks as if it could be someone's home, with its Colonial-style architecture. Another in Sedona, AZ has arches that are turquoise, rather than golden, so as not to clash with the town's red rocks.
Finally, the United Kingdom Hotel in Melbourne, Australia was converted into a McDonald's, leading to a complete unique and incomparable style.
This was a fun list to browse. Click here to read more about the Fort Dells' McDonald's. Click here to see Architectural Digest's full list of beautiful, standout McDonald's.
Leinie Lodge Tour in Chippewa Falls, WI
A glimpse of the Jacob Leinenkugel Brewery in Chippewa Falls: the gift-shop, the brewery tour, the atmosphere, and more!