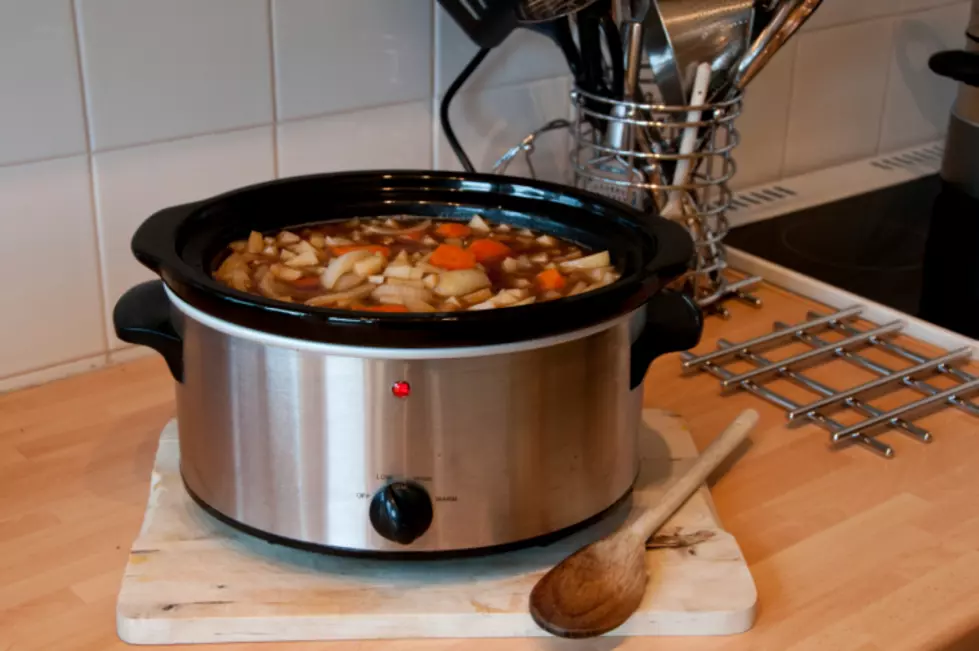 Almost 1 Million Crock-Pots Being Recalled for Burn-Related Injuries
Matthew Hart/ThinkStock
I know how much people love their Crock-Pot's, so with the holidays here and people cooking more, you may want to double check your Crock-Pot isn't the one being recalled.
The United States Consumer Product Safety Commission says the recall was issued on Tuesday by Sunbeam Products on the Crock-Pot 6-Quart Express Crock Multi-Cooker after receiving 99 reports of burn-related injuries. The issue is caused by the lid detaching while cooking. This happens when it is not fully or properly locked. In turn, this can expose someone to hot foods and liquids. 99 out of the 119 complaints resulted in first- to third-degree burns.
The Crock-Pot 6-Quart Express Crock Multi-Cooker was made between July 1, 2017 and October 1, 2018 and was shipped to major retailers in the U.S. and Canada such as Walmart, Target, and Amazon. The specific product was still being sold online and in stores as of this month. It's estimated that over 914,000 units were sold in America and over 28,000 in Canada. A statement from the company says they have already addressed the issue and are working on a redesign to ensure safety.
First, we developed a new lid with updated iconography and quick-reference instructions to help avoid these common misuses. Second, we made design changes to the new lid that prohibit the unit from starting unless the lid is properly secured.
Find out if yours is the one that's affected here. If you have this specific product you can contact the company to get a free replacement lid by calling 800-323-9519. You can continue to use the Crock-Pot for slow-cooking or sautéing, but advised not to use it in pressure mode until replaced.
Enter your number to get our free mobile app
KEEP READING: 3-ingredient recipes you can make right now