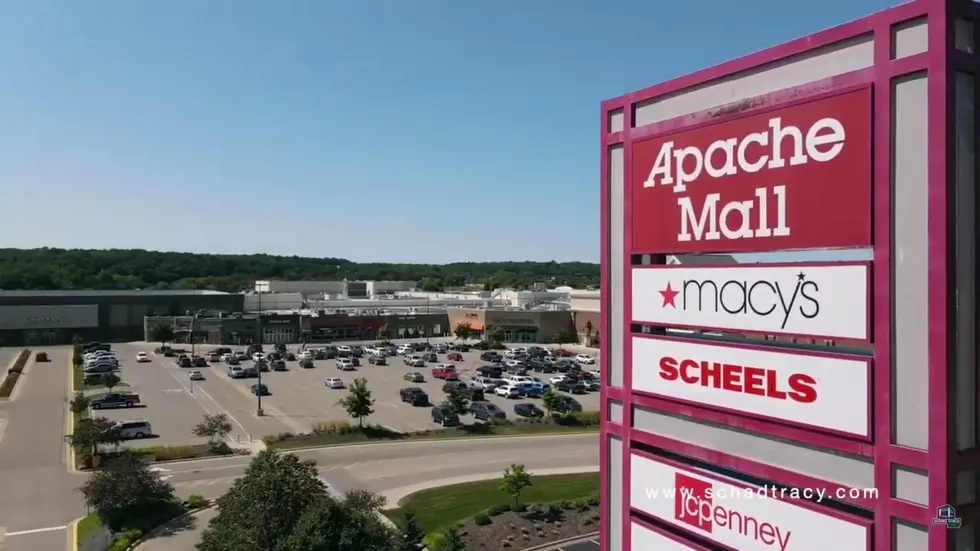 JUST IN: Popular Store in Rochester's Apache Mall To Close Soon
Credit: SshadTracy
The Apache Mall in Rochester, Minnesota has adapted to the times and continues to thrive in a time when many shopping centers across the country are struggling to remain open. Stores come and go, but the mall doesn't have a lot of vacancies. There will be one soon though because one of its most popular clothing stores will be closing soon.
Inside Rochester's mall, you'll find dozens of stores offering everything from clothes to tech supplies to home goods. The Apache Mall is anchored by Macy's, JC Pennny's, and Scheels and features several other national retail brands including Forever 21, The Buckle, Hollister, and American Eagle.
Apparel Store Inside Rochester's Apache Mall is Closing
Earlier today a picture of a store closing sign was shared on the Spotted in Rochester Facebook page. Sad emojis filled the comments while others speculated why the store would be closing.
I reached out to the store to verify the information posted online and find out if/when they would be closing for good.
H&M at Apache Mall in Rochester carries a large selection of clothing for women, men, teens, children, and infants. You'll find business attire, casual clothing, and sportswear for men and women inside the store.
H&M is the second largest international clothing retailer according to its Wiki page with thousands of stores around the world.
The Rochester location is closing soon. I spoke with an employee earlier today who declined to tell me why the store was closing, but did say their final day would be June 3rd.
H&M is located near Scheel's and is open daily from 11 am - 8 pm.
25+ Amazing Local Small Businesses in Southeast Minnesota
This is nowhere near all of the amazing small businesses in our area, just a handful! Make sure to support local.