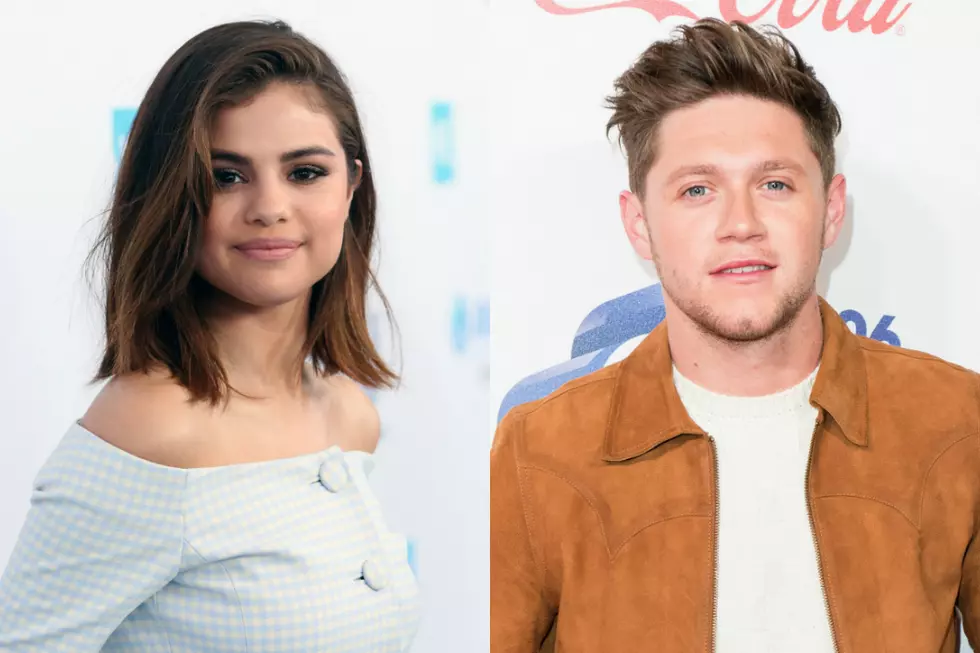 Are Selena Gomez and Niall Horan Dating?
Jesse Grant/Jeff Spicer, Getty Images
The "Back to You" hitmaker and former One Direction singer were reportedly spotted spending some time together at an event last week. Journalist Mike Wass tweeted that he saw them at a recent Lewis Capaldi show on April 3—which obviously sent fans into a frenzy because...how cute would these two be as a couple?
"The @LewisCapaldi showcase was incredible," he captioned his clip. "This guy's a f---ing star! (Also, unless I'm hallucinating, Selegend & Niall were sitting at the table next to me)."
This isn't the first time Gomez and Horan have been at the center of the dating rumor mill.  There has been speculation for years, but according to HollywoodLife, the two are just friends.
"Selena and Niall are very cool with each other and are friends They have flirted in the past but Selena and dating is just not something she is interested in right now, even someone she thinks that is so cool and nice like Niall," a source told the website. "Selena will find love at her own pace and time, but with Niall, it's just not happening right now because she wants to be the best her before she shares herself romantically with anyone."
Fine, but that doesn't mean we can't ship this idea of this adorable celebrity couple.
12 Celebrity Couples Who Never Share Photos Together