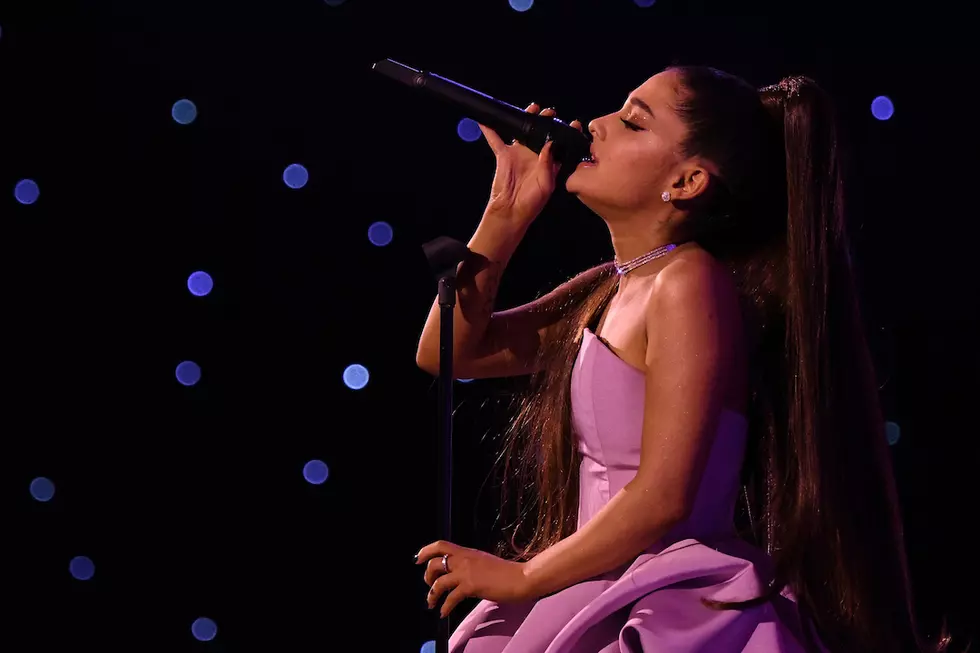 Ariana Grande Has a Strict New Photo Policy and Concert Photographers Are Furious
Getty Images for Billboard
Ariana Grande has introduced some ground rules for concert photographers that she hopes will prevent her from being ripped off in the future, but not everyone is happy about it.
Sources close to the singer told TMZ Grande implemented a new concert photography policy, which stems from years of exploitation from photo agencies. According to the outlet, Photographers would take photos of the "thank u, next" singer performing, and then flip them for profit. Grande's picture would appear on things like clothing and calendars she didn't approve, and she wouldn't get a cut of the profit from the sale of the items.
StereoGum reported that one stipulation in the new policy requires that photographers provide GrandAriTour, Inc. with digital files, which may be used "for personal, commercial, and/or archival use by Company and Artist." The photographer will not be compensated for the use of their photographs if they are used.
In addition to the new policy, restricting use of Grande's likeness for profit, the singer has her own in-house photographer. That photographer will distribute photos of Grande, according to TMZ, but all photos must be approved for whatever use by the musician.  The National Press Photographers Association (NPPA) in particular has been upset by the issue, along with a handful of publications and other individual concert photographers.
NPPA has teamed up with the Associated Press, New York Times, Los Angeles Times and 12 other publications to send a letter formally requesting that GrandAriTour, Inc. revise it's policy, calling it an "over-reach." The letter says that Grande's new policy is "troubling."
"This surprising and very troubling over-reach by Ms. Grande runs counter to legal and industry standards and is anathema to core journalistic principles of t he news organizations represented here," NPPA general counsel Mickey H. Osterreicher said in the letter.
While photographers have taken issue with the policy, Grande isn't the first artist to introduce such rules. According to StereoGum, Lady Gaga issued a contract requiring a Washington, D.C, television photographer to sign away his photo rights to her in 2011. Taylor Swift pulled something similar in 2015, and was accused of rights-grabbing by some news outlets who were forced to agree to her strict photography rules.
Photographer Keith A. Griner told the outlet he considers Grande's policy "stealing." He added that it forces the person to give up rights to their art, which he didn't agree with.
"The law states that the entity or person that creates, the photographer, is the owner of the copyright — so they're stripping that from you," he said.
Grande hasn't said any more about the new policy, or addressed the criticism.
Ariana Grande Can't Stop Squinting