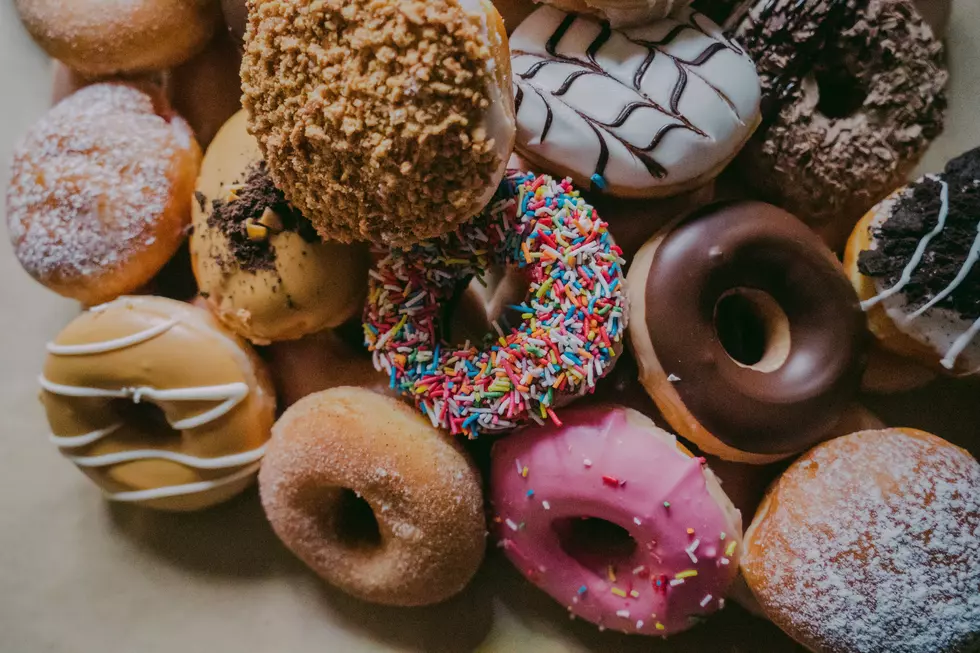 Bakery Just 45 Minutes From Rochester Just Named The Best!
Photo by Rod Long on Unsplash
What traditions did you have as a kid growing up?  One of mine is a bit goofy but absolutely delicious.  We had a bunch of garage sales growing up and our tradition was to get a box of Casey's donuts the morning of the sale.  We didn't sell them.  We ate them...and they were amazing.  Casey's donuts did not win the latest award granted in Minnesota but another amazing bakery just 45 minutes from Rochester won big!
Minnesota's Best Bakery is Just 45 Minutes From Rochester
When you are told that you are the BEST, like, actually the best out of the entire state of Minnesota, that is a pretty big deal.  Well, that's the news that got dropped on Hanisch Bakery and Coffee Shop in Red Wing, Minnesota.  It was just announced that they were voted the Best Bakery and Doughnuts by Minnesota's Best website.
Still just soaking this all in 💜💜💜 So grateful for all of our amazing customers, employees, family, friends, and community!! This is way bigger than the bakery, this is about being just one of the important pieces of Downtown Red Wing and helping to see it continue to thrive!! - Hanisch Bakery and Coffee Shop Facebook Page

 
If you've never enjoyed a doughnut at Hanisch Bakery and Coffee Shop, go take a road trip to 410 3rd Street in Red Wing, Minnesota (Get directions here).  Before you hop in your car though, here's two things to know: 1) make sure you come hungry and 2) do NOT show up on a Sunday or a Monday because you will leave with sadness.  They are taking a rest break on those two days and are closed.
Here's Another Reason to Love This Red Wing Bakery
I love this place because their donuts are amazing but because they are always spreading good news and supporting other businesses on their social media pages.  I applaud the team at Hanisch Bakery and Coffee Shop for not only making amazing food for us to eat but also being a good neighbor and friend to other businesses.
Did you grab tickets yet for the biggest beer festival in Rochester?
Rochester On Tap is coming soon to the Med City!  The Mayo Civic Center is going to be transformed into a huge beer festival on October 15th where you can sample a huge variety of beers for hours!  There's even a costume contest where you could score an amazing prize of $500 and a hotel stay.  Grab tickets at a discount right now at seizethedeal.com.
Best Pumpkin Patches and Places to Find the Perfect Pumpkin in Southeast Minnesota
If you are looking for the perfect pumpkin to help decorate for fall or to carve into an amazing Jack-o-lantern, check out the list below to see some of the best places in Southeast Minnesota selling pumpkins.