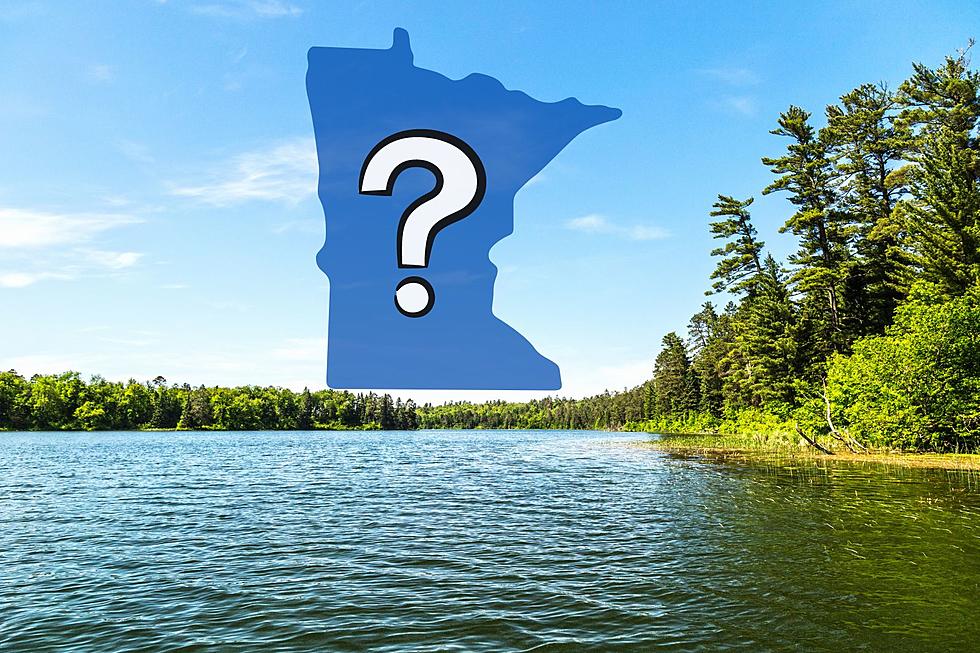 What Is Minnesota's Deepest Lake Besides Lake Superior?
Canva
Minnesota is known as the Land of 10,000 Lakes, but do you know which one of those lakes is the deepest in the entire state?
When it comes to lakes, it's tough to beat us here in Minnesota, right? And while our famous state slogan says there are 10,000 lakes in this land, the Minnesota Department of Natural Resources (DNR) points out that there are actually 11,842 lakes here in the North Star State. (I'm not sure why we don't update that slogan; maybe it's because the slogan 'Land of 11,842 Lakes' isn't as catchy.)
Which lake is the deepest in Minnesota?
And with the recent tragic implosion of the submersible Titan on a deep dive to check out the wreckage of the Titanic, deep waters have been in the news lately, So, just which one of Minnesota's 11,842 lakes is the deepest-- and how deep is it?
Well, of course, the DEEPEST lake would be Lake Superior. I mean, it's only the largest freshwater lake in the WORLD, and it's also the deepest-- by a long shot. The Minnesota DNR says Lake Superior reaches a depth of an astounding 1,290 feet.
But Lake Superior isn't located entirely within Minnesota's borders, however. So which inland Minnesota lake *is* the deepest? Again, the answer is a little murky. The Minnesota DNR says Portsmouth Mine Pit located near Crosby, Minnesota is the deepest, at a depth of 450 feet.
Okay, so which natural lake is the deepest in Minnesota then?
However, it's not a naturally-occurring lake-- it's an abandoned mine pit on the Cuyuna Iron Range that filled with water to become a lake, much like Foster-Arend Lake in Rochester also did. (Foster-Arend Lake is a reclaimed gravel pit that was filled with water, but is much more shallow, however, at only 42 feet deep, btw.)
Beautiful Lake Saganga in Cook County would be the next deepest in Minnesota, at 240 feet deep. But it's along right on the border and is split between Minnesota and Canada.  So if you want the deepest inland, naturally-occurring lake in Minnesota, you have to head up to Ten Mile Lake in Cass County. It's about 400 miles northwest of  the Twin Cities, and is 209 feet deep.
Here are the other deepest lakes in Minnesota, and the county in which they're located:
| | | |
| --- | --- | --- |
| Lower LaSalle | Hubbard | 204 feet |
| Loon Lake | Cook | 202 feet |
| Rainy | St. Louis | 161 feet |
| Leech | Cass | 150 feet |
| Cass | Beltrami / Cass | 120 feet |
| Otter Tail | Otter Tail | 120 feet |
| Minnetonka | Hennepin | 113 feet |
| Vermillion | St. Louis | 76 feet |
| Winnibigoshish | Cass | 70 feet |
| Mille Lacs | Mille Lacs | 42 feet |
| Upper Red | Beltrami | 18 feet |
10 Facts You Probably Didn't Know About Minnesota