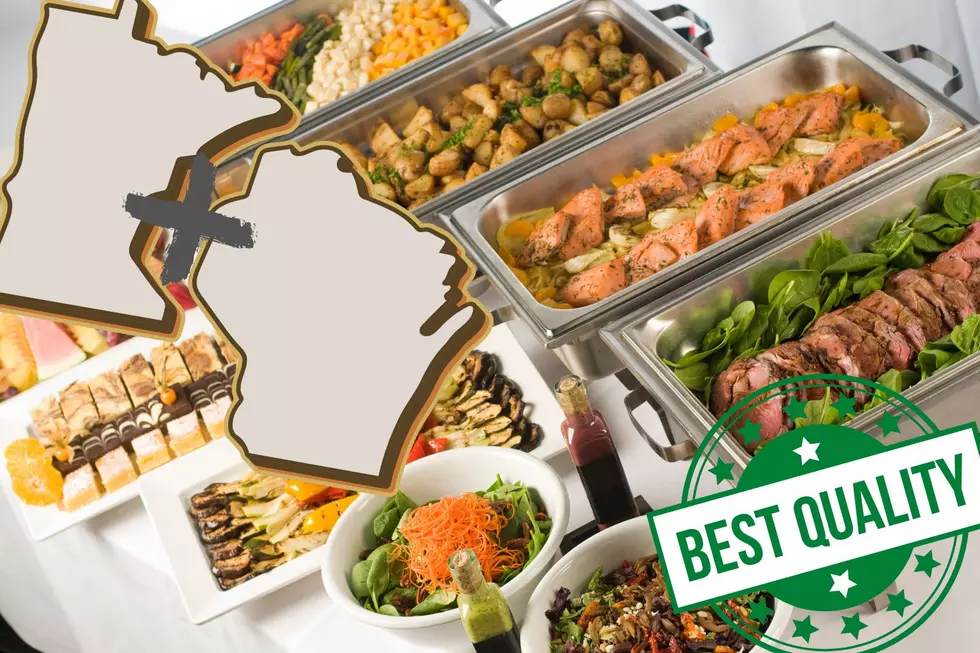 Best 20 Buffets In America Includes Unique Restaurants From Minnesota And WI
Canva
While buffets may cater to quantity over quality, sometimes you just can't go wrong with going to a buffet for dinner and piling up a plate of goodies. And then maybe pilling up a couple more.
Although, one national site just gave us a list of the 20 best buffets in America, and who would've thought Minnesota and Wisconsin made it to the list? But they did and I'm here to share them with you!
Tasting Table recently published its article on the 20 best buffets and included in it is Wisconsin's North Country Steak Buffet. Located in La Crosse, North Country Steak Buffet is described as a meat lover's dream! Tasting Table shares that "you can find yourself surrounded by an unlimited array of steak, burgers, chicken, and pork chops — and there's even a taco bar for those of us craving something spicier." In addition, North Country Steak Buffet has a wide selection of salads and sides.! Who would've thought in the small town of La Crosse there would be a place like North Country Steak Buffet?
Now, what buffet in Minnesota is included on the list? Well among the many buffets from New York and Las Vegas, Minnesota's Q. Cumbers is listed within the top 20! Located in Edina, Q. Cumbers, known as Edina's destination for a healthy buffet, values fresh and seasonal ingredients to fill your tummy with the best. Q. Cumbers has 50 feet of fresh, delicious greens and veggies. In addition, Vogue shares the following about Q. Cumbers: "The hot entrée bar serves up specials that rotate daily and feature delectable dishes like beef barbacoa and pork carnitas on Mondays and Q. Cumbers' signature "famous pot roast" on Wednesday nights, per its website."
So if you have time and what to spend a day filling your tummy up with Minnesota or Wisconsin's best buffet, I highly suggest it!
All information is credited to the article from tastingtable.com.
Top 20 Minnesota Breweries From All Over the State
Top breweries in the Minnesota ranked according to Brewery Stars with representation from all over the state