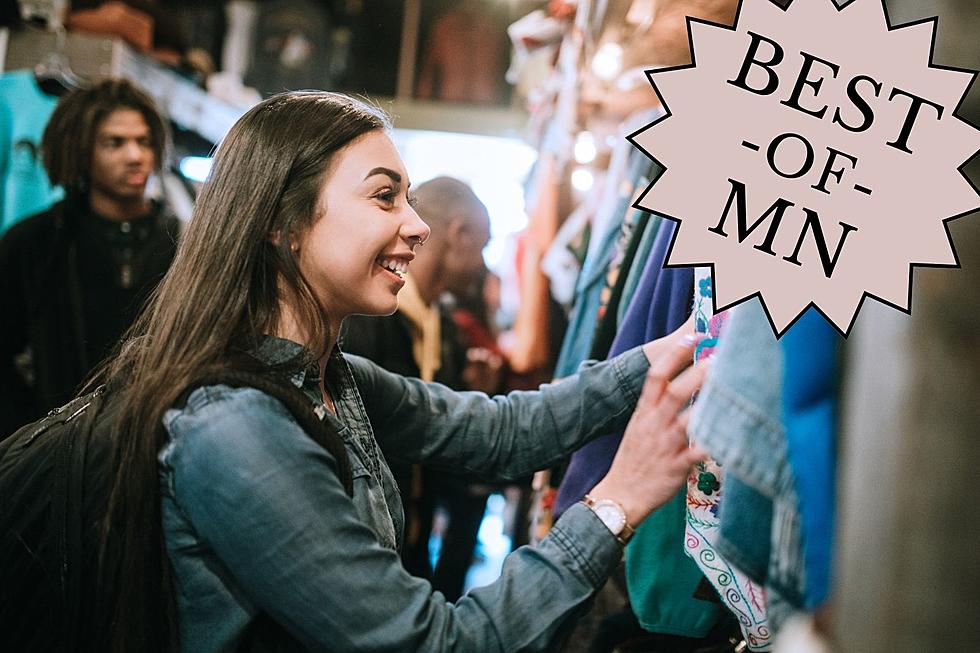 Best Thrift Stores in Minnesota That Aren't Goodwill
Canva
Thrifting has become so popular recently and for a good reason because the clothing industry is the 2nd biggest polluter of our world. But what if you are looking for more places to check out other than Goodwill? Well, I got you, here are some of Minnesota's hidden gem thrift stores. The majority of these places are thrift stores you can also donate to, or our non-profits because giving back is important, especially now.
According to bestthingsmn.com, Common Closet Thrift Store was "recently voted 'Best Thrift Shop in Minnesota.'" The store takes a wide range of items, resells them to the community at a low cost, then regularly donates proceeds to local charities. Located at 154 Pembroke Ave, Wabasha, MN.
Don't let the name fool you, this non-profit is another great place to not only shop second-hand but to donate as well! Located at 15199, 15195 Martin Dr, Eden Prairie, MN, 55344.
I wanted to add this place here because of its unique offer. Repair Lair "Not only [repairs] gear and outdoor clothing, they consign and resell it." Located at 3304 E Lake St, Minneapolis, MN 55406, this is a place for all Minnesotans to go check out! We all know how much outdoor gear is, so why not let Repair Lair fix your gear or shop from them?
As stated on their website, "Common Goods is a trendy thrift store for the community-minded shopper, owned by Bridges of Hope. Common Goods offers high-quality goods at reasonable prices." Common Goods makes it clear that they want to help keep items out of landfills and help those in the community. Located in Baxter, Crosby, and Crosslake.
Family Pathways is the fastest-growing non-profit in East Central Minnesota, so I'd thought I'd add them. According to onlyinyourstate.com, "they have many locations, but the Forest Lake one is another favorite for thrifting in Minnesota. The store takes time to put together creative displays in the front of the store, making it a treat to go there." And it is noted they have an incredibly large book section to look through. Located at 935 Lake St S, Forest Lake, MN, 55025.
All of these were recommended by the two websites onlyinyourstate.com and bestthingsmn.com. And don't forget, you can always visit Unique Finds by Community Pathways, here, in Owatonna, which is another non-profit to not only shop at but help as well! Happy Thrifting!
Minnesota Goodwill Stores Will NOT Accept These 13 Items
While there is an appreciation for donating items, there are actually many things Goodwill will not accept, especially in Minnesota. So here is a list of all the things that Minnesota Goodwill's will not accept.