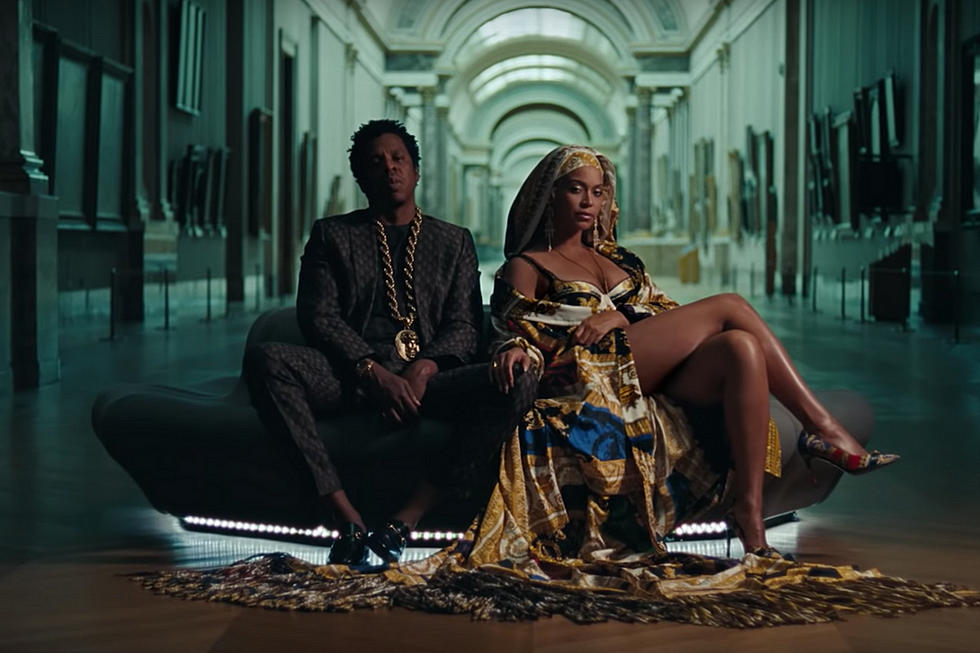 Beyoncé + Jay-Z Surprise-Drop 'Everything Is Love' Joint Album, 'Apes–t' Video
Beyonce, YouTube
The nine-track effort, titled Everything Is Love, arrives in tandem with the end of the first leg of the couple's On the Run II world tour. Jay confirmed its existence during an interview with the New York Times back in November, but said it had been scrapped so Beyoncé could put out Lemonade.
"We were using our art almost like a therapy session. And we started making music together," he said at the time. "And then the music she was making at that time was further along. So her album came out as opposed to the joint album that we were working on."
He did, however, hint that they were still sitting on some of the material, and now, it's made it's way into the world.
True to form, Beyoncé announced Everything Is Love via Twitter and Instagram, presenting a visual teaser without comment. She and Jay also shared a music video for the record's first single, "Apes--t," which finds them presiding over the Louvre flanked by a group of nude bodysuit-clad dancers. It was filmed in Paris in May and directed by Ricky Saiz, who previously helmed Beyoncé's "Yoncé."
Everything Is Love is currently streaming exclusively on Tidal, and On the Run II hits North America next month. Watch the video for "Apes--t" below.
Beyonce + Jay Z's 'On the Run II' Opens