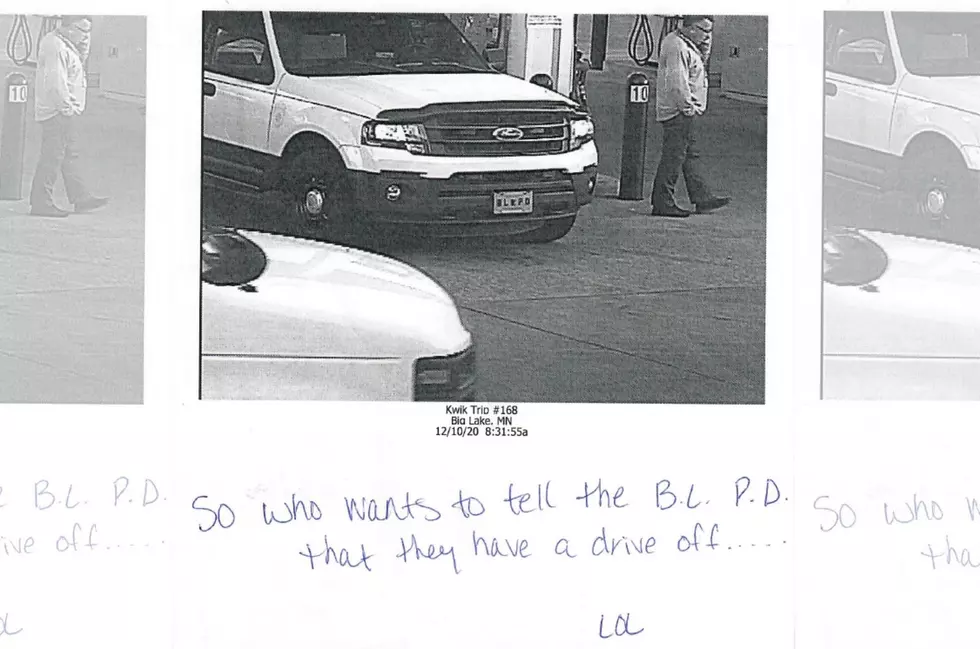 Big Lake Police Share Hilarious Story About Chief Accidentally Not Paying for His Gas
Big Lake Police Department via Facebook
We all make mistakes, we forget things, it's all good! It happens! But this story from the Big Lake Police Department is absolutely hilarious. If you need a good laugh, keep reading.
The officer agreed to help her out and the manager gave him the photo from the security cameras of the vehicle and the suspect. Well, turns out it was the Big Lake Police Chief, Chief Joel Scharf, pumping gas into one of the police cars. In the photo he's on the phone, obviously distracted by something else. So distracted he completely forgot to pay for his gas.
In the Facebook post, the officer writes that "everyone busted out laughing" after he was handed the photo.
Do you have a funny story of when you forgot something or made a mistake? Share your story with us on our app, which you can download below!
Enter your number to get our free mobile app
If you're looking for some more feel-good stories, check out our 'Good News' tab! Here are a few you might want to check out:
50 Famous Brands That No Longer Exist