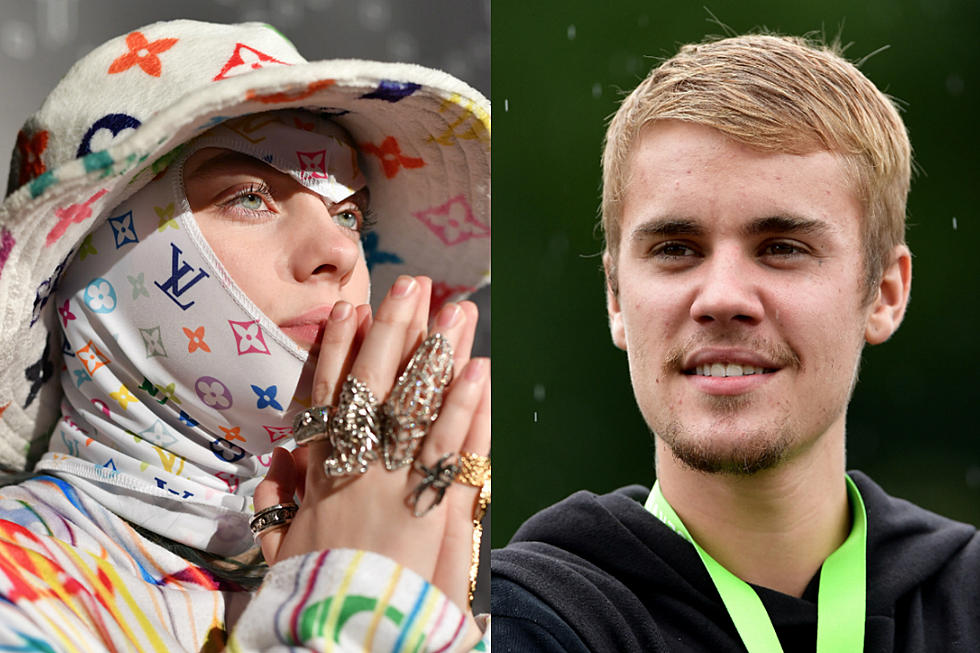 Billie Eilish Teases Possible Collaboration With Justin Bieber
Emma McIntyre/Stuart Franklin, Getty Images
The "Bury a Friend" singer attended Spotify's The Billie Eilish Experience in Los Angeles on Thursday (Mar. 28), where she discussed her love for the pop star. She told Entertainment Tonight that her Bieber crush first started when she was 12 years old, even admitting she had "big a--" posters of him in her room.
Eilish then revealed Bieber has actually slid into her Instagram DMs. "That s--t was crazy," she said with a big smile on her face. "The first thing he sent was a screenshot of a DM I sent him in 2014."
She said it made her heart feel good and bad at the same time, but that it was amazing because he's "so sweet," adding that she feels for him because he's gone through a lot in the last few years.
So, when the ET reporter noted that JB promised to release an album soon and that fans should get a "Billie Eilish feature" on it, Eilish played SUPER coy. "You never know," she said teasing the possibility of a future collab.
Check out her full interview below:
Justin Bieber's Relationships, Ranked