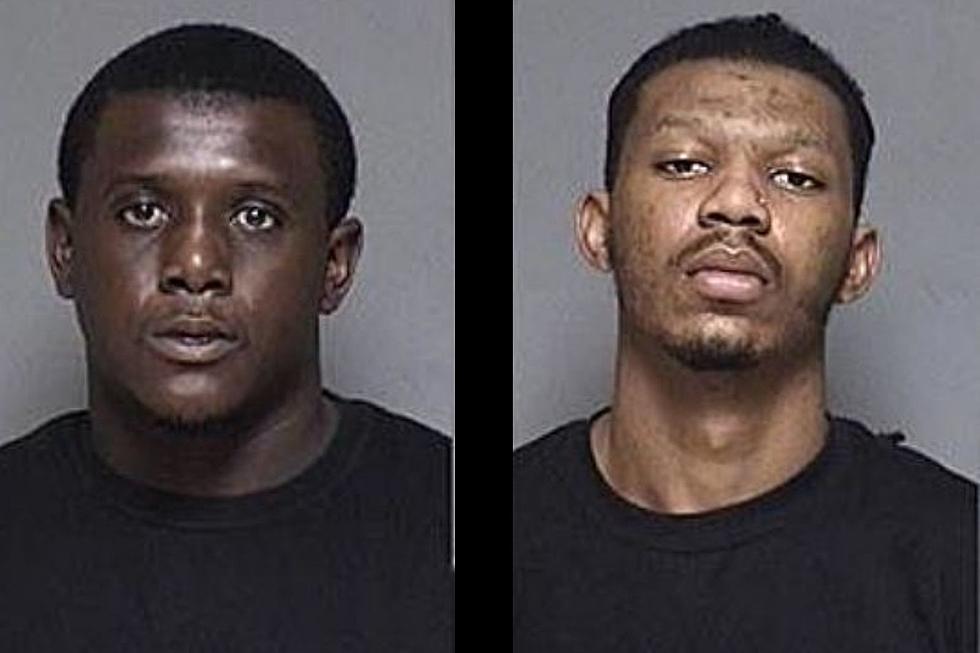 Evidentiary Hearings Ordered For Rochester Murder Suspects
Olmsted County ADC
Rochester, MN (KROC-AM News) - The two men charged with a recent fatal shooting in downtown Rochester were in court today.
28-year-old Derrick Days faces three counts of second-degree murder, while 22-year-old Nautica Cox faces aiding and abetting second-degree murder charges. In addition, both men are facing charges for illegal possession of a firearm. Neither man entered pleas to the charges today and both are scheduled to return to court on July 20th for evidentiary hearings.
Days, who has a South Saint Paul address, is accused of shooting and killing 28-year-old Todd Banks Junior and critically wounding another man in a shooting that took place just outside the city-owned parking ramp at the corner of First Avenue and Third Street Southwest in the early morning hours of June 6th. Cox, who is from Minneapolis, was seen by a Rochester police officer pulling out a handgun and firing the weapon at the same location.
He was arrested after a brief foot chase into an alley, while Days was apprehended later the same day after he was identified as a suspect by investigators reviewing surveillance video recordings of the murder. Both men have previous convictions involving violent crimes. In fact, Days was released from federal prison in December after serving a 65-month sentence for a weapons charge.
Both men remain in the Olmsted County Jail on $2 million bail.
News Update:  Fatal Vehicle-Bike Crash Near West Edge of Rochester
HAVE YOU SEEN ME? 28 Kids Missing From Minnesota
As of April 7, 2021, there are 28 children missing from across Minnesota and have still not been found, according to the
National Center for Missing and Exploited Children
. If you have seen any of them, or have any information on their whereabouts, please don't hesitate to call 911 or you can call the National Center at 1-800-843-5678 (1-800-THE-LOST).