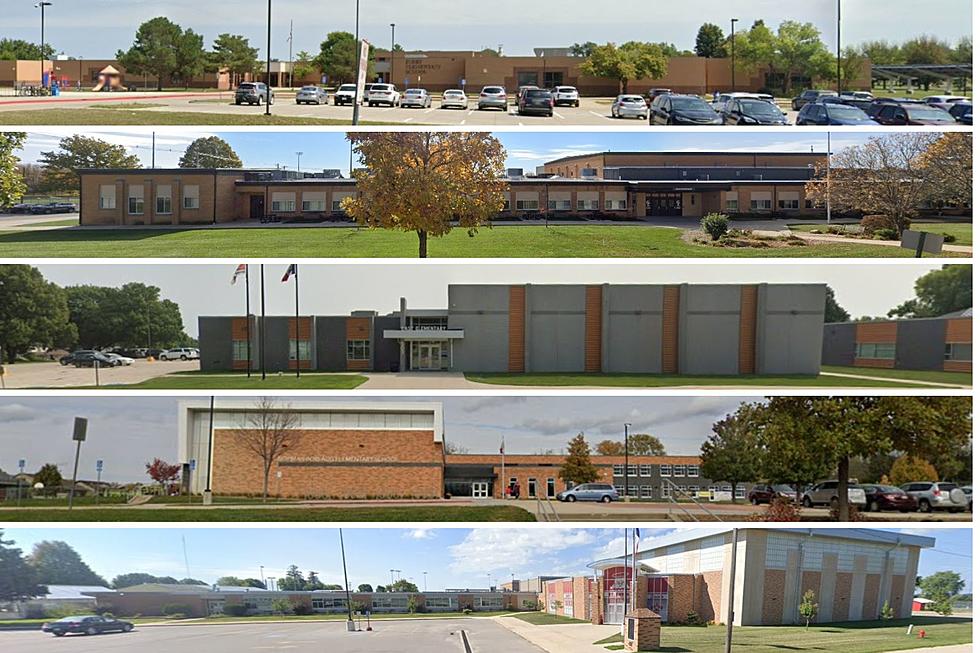 Five Schools in Iowa Named 2023 National Blue Ribbon Schools
Google Maps/Canva
Five schools in Iowa are celebrating being named among the tops in the nation. Each is one of this year's United States Department of Education's National Blue Ribbon Schools.
The National Blue Ribbon Schools program honors "high-performing schools and schools that are making great strides in closing any achievement gaps between students."
This week, 353 schools from across the country are being recognized as National Blue Ribbon Schools for 2023. Five of those are in Iowa.
The Iowa schools honored this year are below. They were all awarded in the Exemplary High Performing Schools category. According to National Blue Ribbon Schools, they are "among their state's highest performing schools as measured by state assessments or nationally normed tests."
Norman Borlaug Elementary School in Coralville (Iowa City Community School District-434 students)
School mission: "We provide all students and staff with a safe, culturally responsive, collaborative, and emotionally healthy environment in which to grow. We believe, 'Every child, every day, whatever it takes to be Borlaug Best!'
Grundy Center Middle School in Grundy Center (212 students)
Mission: "Foster a caring and safe environment for all to connect, learn, and grow."
Perry Elementary School in Perry (862 students)
Mission: "Ensuring Learning For All."
East Elementary School in Sheldon (472 students)
Mission: Prepare all students to be self-confident learners. The child-centered, enthusiastic, dedicated staff, in cooperation with family and community, will provide an appropriate well-defined curriculum through rich, varied experiences to meet individual needs in an accepting and nurturing environment.
St. Ansgar High School in St. Ansgar (165 students)
Mission: "To provide the highest quality education in a secure, positive, and challenging environment, empowering all students to reach their full potential."
Schools are nominated by the top education official in their state, District of Columbia, U.S. territory, the Department of Defense Education Activity, and the Bureau of Indian Education. Private schools receive nominations from the Council for American Private Education.
2023 is the 40th anniversary of the National Blue Ribbon Schools Program, which began in 1983. During that time, approximately 10,000 awards have been given to over 9,700 schools.
Congratulations to the five Iowa schools named this year.
LOOK: Best Public High Schools in Iowa
14 Most Expensive Items When Going Back to School
When preparing for a new school year here is a look at some of the most expensive items you'll need to purchase.