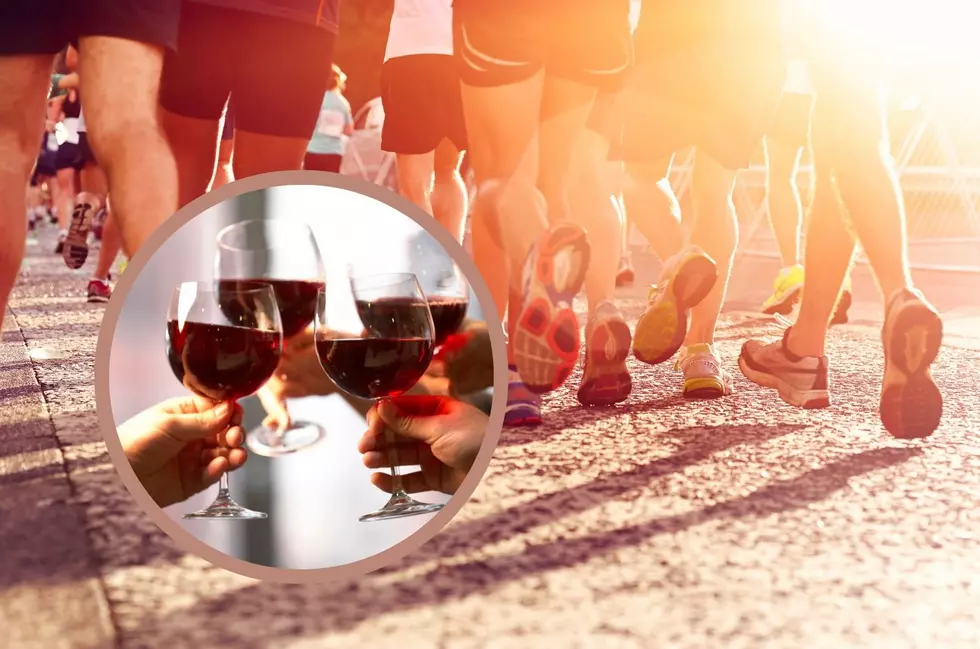 Southeast Minnesota Winery Hosting 5k Event with Free Wine
Thinkstock
If you're not typically a runner, what's something that will motivate you to run? Free wine? If so, do I have an event for you! There's a Wine Run 5k coming up at the beginning of July 2022 right here in southeast Minnesota. Included with your race ticket is a free pour of wine at the end of the race.
Whether you're running for the free wine or for the fun of running a 5k, the event is happening at Four Daughters Vineyard and Winery, a favorite here in southeast Minnesota. Based on the event page, the race will take place through the vineyard, so you'll be able to check out all the grape vines while you run.
It's worth noting that you do not have to run in order to participate in the race! If you'd rather walk, or run some and walk the rest, that's ok, they'll still give you your free wine. Now if you are an avid runner, they will be timing this race and you'll be able to find the results posted online afterward. That's being done through J3 Timing.
Along with the free wine after the race, you'll also get some sweet swag for signing up. You'll get a t-shirt that says 'Sweat, Sip, Smile', a collapsable and shatterproof wine glass, plus a finisher medal that can be used as a bottle stopper. I'm loving that the medal can also be used as a bottle stopper because usually with those medals you keep it for a bit and then toss it. This one can actually be used!
If you sign up for the race before the end of the day on June 10th tickets are $35 per person. Otherwise, tickets will cost you $50 per person. So find your tennis shoes and start stretching!
And after you're done with your race, you'll probably be hungry. Keep scrolling for restaurants in Rochester with awesome outdoor seating so you can get some good food and enjoy the summer weather.
Listen to the Get Up & Go Morning Show w/ Dunken & Carly On-Demand below, with the 106.9 KROC app, and on the following podcasting services:
Apple | Google | Spotify
14 Rochester Restaurants with the Best Outdoor Seating
Eating out on the patio at a restaurant is one of the best ways to enjoy warm weather in Minnesota. Check out the 14 Rochester, Minnesota restaurants with the best outdoor seating (in no particular order).