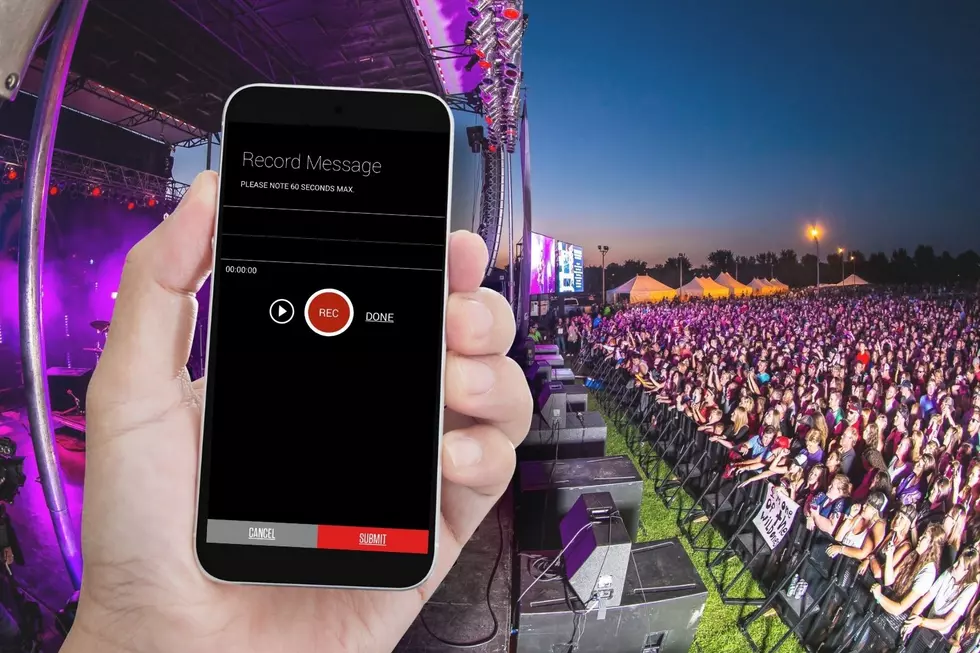 Get on the Radio, Get Meet & Greet Passes to Ashely For the Arts Music Festival!
Ashely For the Arts/Canva/Townsquare Media
Read Four Simple Phrases For the Chance to Meet Train or Phillip Phillips!
You hear our voices on the radio all of the time, but we want to make you the star. Keep reading to find out how you can score meet & greet passes to the Ashley for the Arts music festival by simply getting your voice on the radio.
This year's Ashley for the Arts festival is August 11-13 in Arcadia, Wisconsin and features some huge acts. This family-friendly event includes amazing music, a 5K run/walk, an arts and craft fair, a ton of food vendors, a lumberjack show, inflatables, a petting zoo, hot air balloons, and fireworks. See the full lineup and find out how to get on the radio to get meet & greet passes below.
Get On the Radio 📻 Get Meet & Greet Passes 🎫
We want to feature your voice saying our station name in between songs. Simply follow the steps below to be entered to win free tickets to the show and passes to *meet Train or Phillip Phillips on Friday, August 12!
*artist meet & greet subject to change
Step 1
Download the 106.9 KROC station app. You'll need our app to submit audio and be entered to win.
Step 2
Click the "Open Mic" 🎤 button on the home screen of the app.
Enter your name, email and phone number.
Description of Media should be: "Put me on the radio!"
Tap the "Select and Submit Audio Now" button.
Step 3
Record the following lines and submit the audio.
106.9 K-R-O-C   (one-oh-six-point-nine)  
Rochester's #1 Hit Music Station 
It's (name) from (hometown) and 106.9 K-R-O-C is my number one hit music station!  
Dunken and Carly in the Morning and 10 in a row all day  
Boom!💥 That's it! Once you've submitted audio, your name will be entered in a drawing to win tickets to the Ashley for the Arts festival with meet and greet passes. Multiple winners will be selected randomly and notified via email.
By submitting your audio, you agree to let Townsquare Media use your voice on the radio. All submissions could be used on-air and online. The contest ends June 30, 2022
Ashley For The Arts 2022 Lineup
Ashley for The Arts is a three-day family-friendly music and arts festival in Arcadia, Wisconsin. This year's event features national acts and general admission
tickets are only $25.