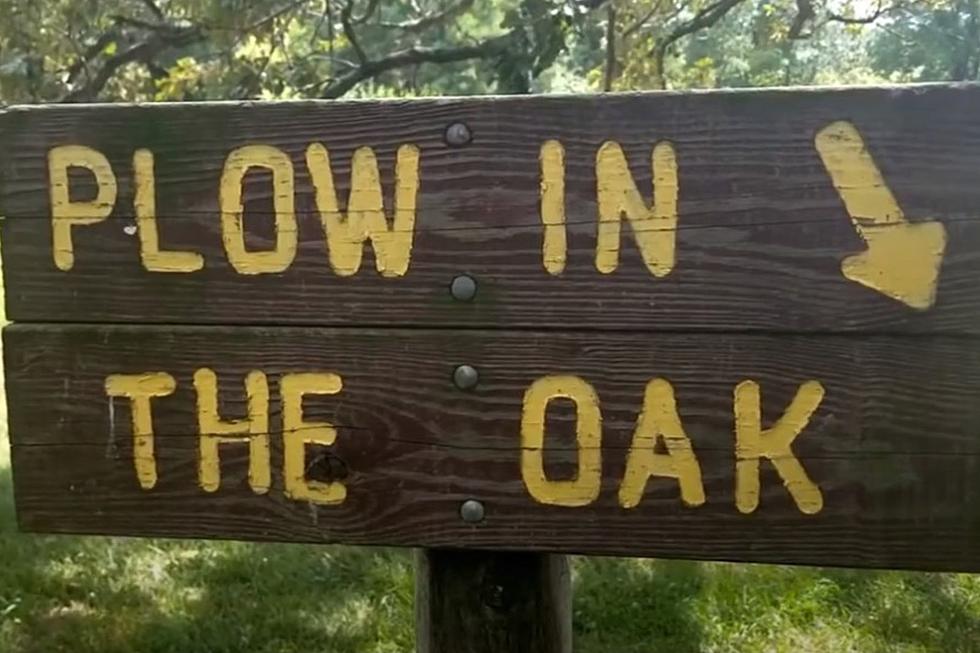 Have You Ever Seen This Urban Legend In Iowa? [VIDEO]
Mark Thimijan via YouTube
Exira is a small town of roughly 800 people, in the western part of Iowa. Exira is located in Audubon County near the Nishnabotna River and U.S. Route 71. Exira, Iowa, is also the home of one of the more original oak trees you'll ever find. Have you ever come across this oak tree and learned the urban legend behind it?
Plow in the Oak
There is a small park around Exira where you can find a pretty unique burr oak tree. If you approach this tree, you'll notice that it looks like a plow is growing on the inside of the tree and is trying to make its escape. How did the plow get there?
According to Roadside America, there was a young farmer named Frank Leffingwell. One day he was out plowing his field when a group of Union soldiers walked by. Being the patriot that he was, Frank decided he was going to join the Civil War. Legend has it that Frank leaned the plow against the tree, joined the soldiers, and sadly never returned. It appears as though time and a relentless tree took care of the rest.
I like this version of the story way better than the "other" version. The other version of the story is the plow was actually left on the tree by Frank's hired hand, Christian Miller. He left it there because he couldn't get the plow to work properly. According to Roadside America, Miller did join the military but he also came home, got married, and raised a family.
Miller was supposedly driving past one day, remembered he left the plow there, and then rediscovered it in the tree. I told you the other version was a little bit better...
The "Plow in the Oak" is now protected in the "Plow In The Oak Park" and thankfully there are signs to help direct you to the famous tree. Without the signs, you'd likely never find it.
Whether it's the plow's blade, hitch, or handle that's currently sticking out, no one is 100% percent sure. The only thing we can see for sure is...the tree swallowed most of it.
Funny Field Of Dream Reviews
The Field of Dreams movie site is a popular midwest tourist destination... but some people didn't think the site lived up to the hype.
Welcome To Sherman's Pumpkin Farm and Corn Maze
Sherman's Pumpkin Farm and Corn Maze in Manchester Iowa is the perfect place for families to celebrate fall.