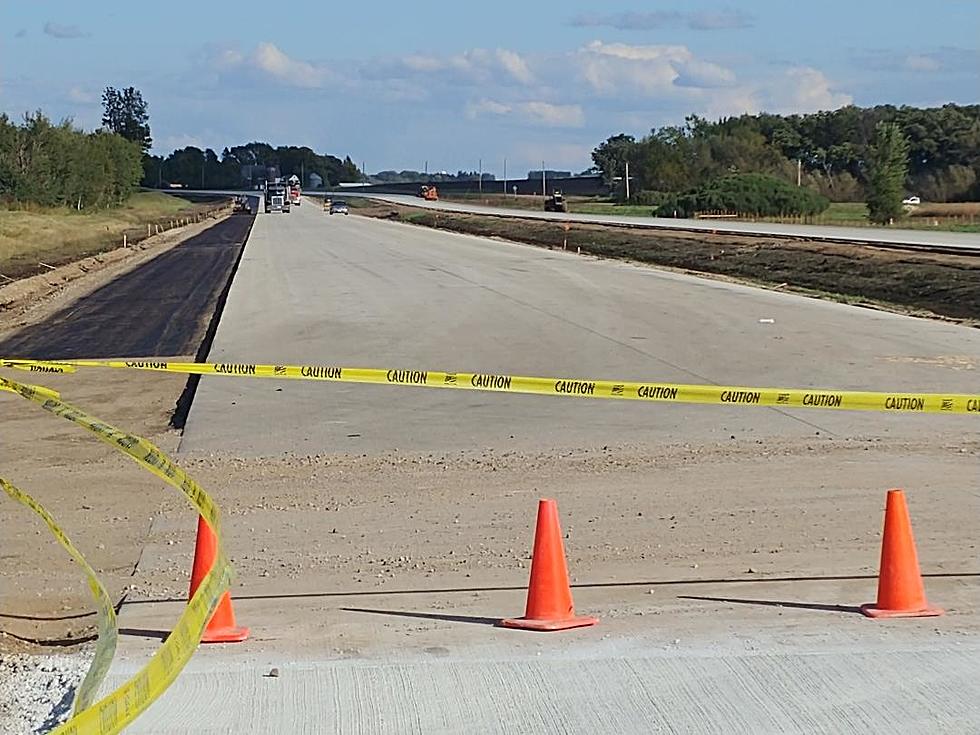 Highway 14 Lane Closures Between Owatonna and Dodge Center
Roy Koenig/TSM
The new Highway 14 between Owatonna and Dodge Center opened on November 9, 2021. Motorists will encounter some lane closures over the next six to eight weeks as shoulder work takes place.
A news release from the Minnesota Department of Transportation states, "Temporary right-lane closures are ongoing to complete shoulder work at both ends of the Highway 14 expansion project. Once that work is completed, temporary left-lane closures will begin to complete crossover removal at both ends of the project."
These lane closures will happen on and off over the summer months.
MnDOT says, "The project improves the capacity, safety, travel times, and access between Rochester and Owatonna, as well as the I-35 corridor. The expansion area is a new route for Highway 14, which stays south of the railroad tracks on the west side of the project, travels south of Claremont and connects where the four-lane highway is west of Dodge Center."
The $108-million construction project was led by Shafer Contracting of Shafer, MN and covers 12.5 miles.
5 More Southern MN Road Projects this Summer
And 2 Future Projects
LOOK: Things from the year you were born that don't exist anymore
The iconic (and at times silly) toys, technologies, and electronics have been usurped since their grand entrance, either by advances in technology or breakthroughs in common sense.
See how many things on this list
trigger childhood memories—and which ones were here and gone so fast you missed them entirely.
The 10 Worst Horror Movie Cliches Of All Time
While the horror film genre has expanded immensely over the past few decades, there's still some annoying stereotypes that just won't go away. Here are the worst clichés in scary movie history.