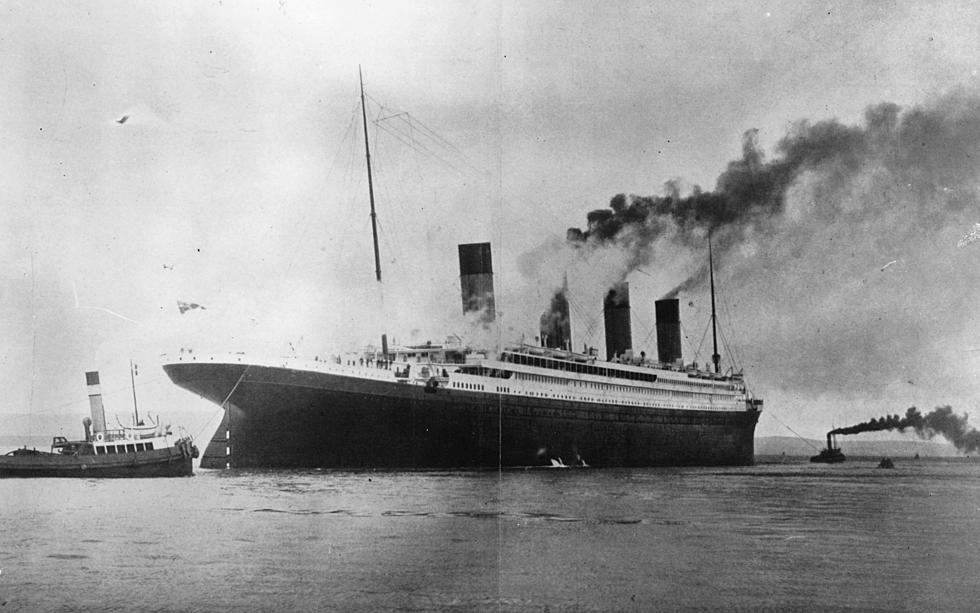 How Many People From Minnesota And Wisconsin Were On The Titanic?
(Photo by Topical Press Agency/Getty Images)
We have all seen the movie about the ship and know the story well, but do we know how many people were on it from where we live?
On April 15th, 1912, the infamous night the Titanic hit the iceberg and sunk. Taking with it over 1500 people. Jack and Rose were made-up characters for the movie about that night, but some of the real people were in the story, and some lived it for real.
One of them was Malcolm Johnson. Minnpost says he was a Swedish farmer heading for Minneapolis. Another person was Walter Douglas, who was the son of the found of Quaker Oats. The famous oatmeal brand. Minnpost says he had just finished a European shopping trip.
Minnpost goes on to say that Johnson wasn't a good farmer. He was leaving Sweden to join a very lucrative Swedish community that was farmers. He had hoped to turn his luck around and finally make a good living. Walter Johnson never made it. They found him, fully dressed, but with no socks. His brother said he had $2000 in his socks, but they were never found.
Walter Douglas was traveling with his wife Mahala. Minnpost says they were returning home from a three-month shopping trip for furnishings to put in their home overlooking Lake Minnetonka. Mahala made it alive, Walter got her into the last lifeboat. Walter did not make it, there were not enough lifeboats and he was last seen by his wife.
Minnpost does share a happy Minnesota story. John Pillsbury Snyder, the grandson of Pillsbury's founder, and his wife, Nelle Stevenson made it into a lifeboat and did survive the tragedy.
There were people from Wisconsin too, Wisconsin News says William Minahan from Fond du Lac, his wife Lillian, and sister Daisy. They visited family in the old country of Ireland. They were staying in First Class. The night of the crash, they had dinner with the captain.
Wisconsin News said Edward Crosby, a captain from Milwaukee, was traveling with his wife Catherine and daughter Harriett. There was Claus Peter Hansen who used to own a barbershop in Racine. He sold it to take his wife Jennie to Denmark Peter's brother Henrik joined them for the ride home to see Racine. Anton Kink, his wife Luise, and their 4-year-old with family were all going to Milwaukee.
Pioneer Press says 35 Minnesotans were on the Titanic. The only numbers of people from Wisconsin that I could find were from the Milwaukee Journal, they say about a dozen.
What was it like being on the ship as it went down? Was the movie acurate? Here is an animation of the ordeal.
Haunted Places In The Twin Ports
Celebs Share Their Personal Paranormal Stories