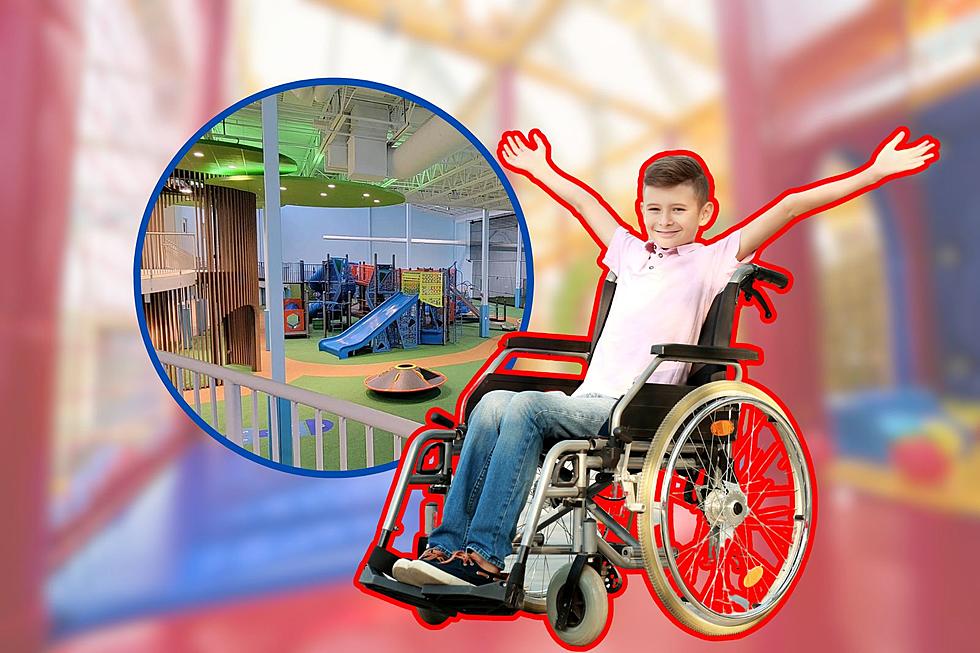 New Indoor Accessible Playground is Opening Friday in Rochester (PICS)
Lindsey Rognes / Canva
A new playground is opening this week in Rochester, MN! It might sound totally crazy that a playground is opening right after it snowed BUT this playground is entirely indoors. So it's perfect for winter, plus, most importantly, it's a playground that's accessible to all.
Fully Accessible Playground in Rochester, MN
It's so exciting to hear about this fully accessible playground in town. As someone who doesn't have to deal with mobility issues every day, it's not something I think about all the time. But there are kids who aren't able to use most playgrounds because they're, for example, in a wheelchair, and many playgrounds aren't built with a wheelchair in mind.
But at this new indoor playground, all kids are able to play! The place is called Boundless, which I think is a great name, and it's located on the northwest side of Rochester by HyVee. There will be all sorts of activities for kids and parents no matter their abilities.
On Boundless' website, they say there will be a "playground and sensory equipment, full basketball/volleyball court, indoor turf space, party rooms, dedicated toddler areas, and creative flex spaces for various activities." There will also be a quiet space where kids can play games, hang out with friends, or read.
Boundless will be opening up this week for the first time, on Friday, November 3rd. They will be open every day: Fridays and Saturdays 9 AM - 8 PM, Sundays 9 AM - 7 PM, and Mondays through Thursdays 10 AM - 8 PM.
You do need to pay a fee and reserve a playtime before you visit, though. Play Passes are for 2 hours and are $12 per person playing in the facility. A spectator is also required to buy a ticket for $3 to supervise.
You can also buy membership passes. Each membership allows the person to play at Boundless for an unlimited amount of time. A monthly membership for one person is $30 per month, for two people it's $45 per month, and for 3 or more it's $60 per month.
Or annual memberships are available at $300 per year for one person, $450 for two, and $600 for 3+.
8 Places in Rochester Where Kids Can Eat Free
Going out to eat as a family is fun but can be an extremely expensive outing. If you are looking for a deal, check out these 8 spots where kids can eat free in Rochester.
Gallery Credit: Jessica Williams
38 of the Best Mom Quotes Ever From Kids in Minnesota
Every mom has that one phrase or saying that always comes out of their mouth at the perfect time. Maybe while a child is being stubborn and doesn't want to eat the vegetables on the plate. Or it could be that lovely reminder to put a coat on when it is below 20 degrees. It could even be that nice nudge to clean your room so you have more than just a path.
Moms are full of great tips, and advice, and we've heard a lot of great phrases from our moms...in the good times and the bad.
I asked kids in Minnesota to send me their favorite mom quotes...and we've got a great list! Did your mom say any of these famous quotes?
Gallery Credit: Jessica On The Radio