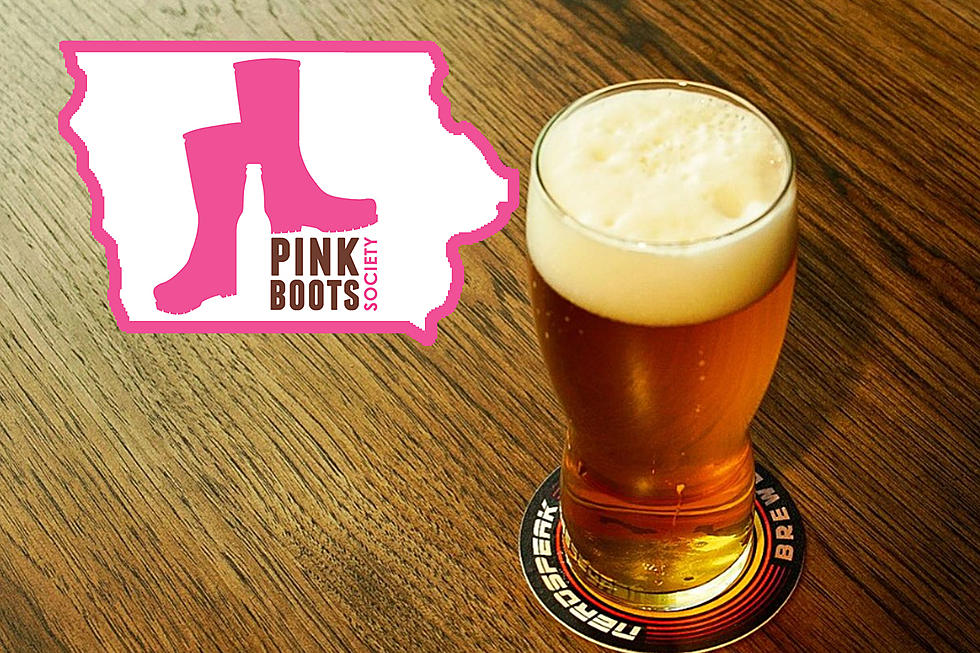 Two Iowa Breweries Join Forces to Celebrate International Women's Day
Nerdspeak Brewery
International Women's Day is a global celebration of women's social, economic, cultural, and political achievements. The day has been observed since the early 1900s, and each year, it serves as a reminder of the ongoing struggle for gender equality.
This year, Nerdspeak Brewery (Bettendorf) and Confluence Brewing Company (Des Moines) are doing their part to celebrate and support women by releasing a special brew in collaboration with the Pink Boots Society.
What's the Deal with This Pink Boots Society?
The Pink Boots Society is a non-profit organization that supports and empowers women in the beer industry through education. The organization creates scholarship opportunities for members and offers educational seminars by selling ingredients for breweries around the country to make and sell.
This year, the beer is a hazy IPA blend of Loral, Ekuanot, and HBC 586 hops.
By drinking a pint of "Rose Colored Galoshes" and participating in the event, attendees will contribute to the advancement of women in the beer industry while having fun and learning something new.

Nerdspeak's Woman's Day Event
On Wednesday, March 8th, Nerdspeak Brewery will release a special brew called "Rose Colored Galoshes".  They'll welcome women guests from various organizations, such as Dress For Success QC, Lead(h)er, Siren Ship, Mural Soup, and women brewers.
The event will include Beer-Mosa or Pink Galoshes toasts at 5:00 pm and 7:00 pm to recognize and honor all the great ladies. There will also be a quiz, prizes, and treats to celebrate International Women's Day.
Nerdspeak/Confluence Collaboration
This "Rose Colored Galoshes" collaboration between Nerdspeak and Confluence goes further than just this Pink Boots brew.  Confluence will now distribute the Nerdspeak beer around Iowa so keep an eye out for some great Nerdspeak beer.
Here are the participating Pink Boots Society beer for 2023:

Iowa Goodwill Stores Do Not Accept These 23 Items
This Iowa "Bargain Mansion" Has Captured TikTok's Attention
A home for sale in Ottumwa, Iowa was featured in a TikTok because of it's size and it's very light price tag.