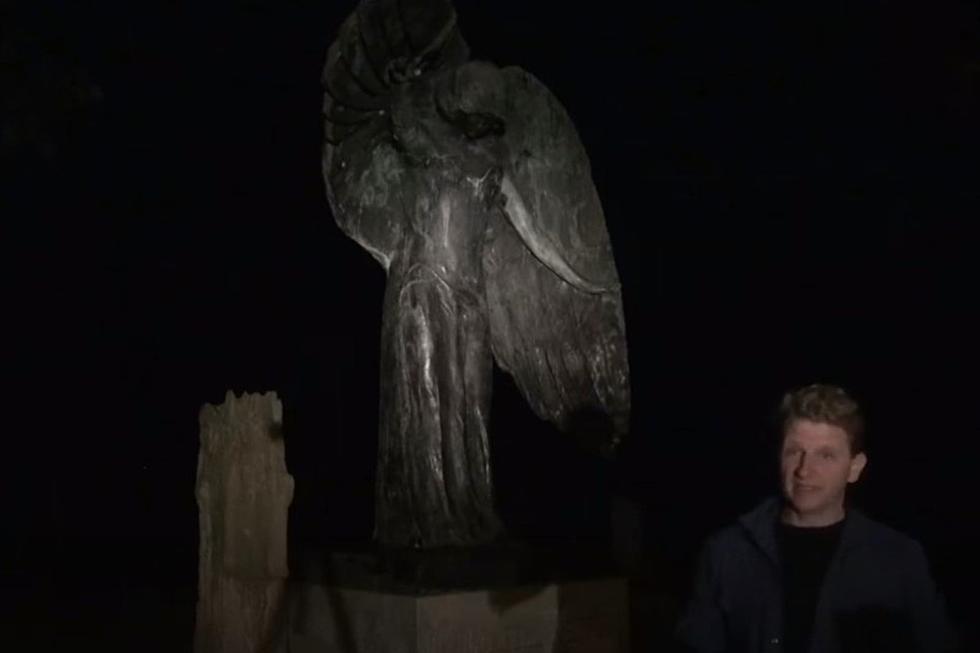 Iowa Urban Legends: How Many Haunted Locations Have You Visited?
Supernatural Dares via YouTube
Have you ever played the telephone game? It's a game where you form a circle and the first person in order makes some kind of statement. After that, the statement is whispered from person to person around the circle. If your team is successful, the statement said by the last person in the circle will be the exact same as what the first person said.
If you've ever played this game...it almost never works. Someone always hears something a little different or someone changes it slightly without even knowing. That's kind of how I believe myths and urban legends get started. Some of these stories are creepy and others are just interesting parts of history. How many of these Iowa myths and urban legends do you recognize? I've only lived in Iowa for about a year and a half so most of these are new to me.
According to Best Things In Iowa, these are some of the best myths and urban legends.
Iowa's Best Myths and Urban Legends
The Black Angel of Oakland Cemetery 
As far as I know, this is one of the most popular statues in the state of Iowa. I believe most people from Iowa have at least heard of this story. This statue, located in Iowa City, was once golden-bronze and over time has been blackened. It was erected in 1912 and has bred rumors of fear and hauntings ever since.
Stony Hollow Road
This is supposedly one of the most haunted roads in America. Legend has it that a woman by the name of Lucinda was waiting by the cliffs along Stony Hollow Road in Burlington. When the person she loved never showed up to meet her, she jumped off the cliffs to her death. Allegedly, if you're on this road, it's hard to ignore the feeling someone is watching you.
Vegors Cemetery
There are a few myths associated with Vegors Cemetery, located near Lehigh, Iowa. According to Chad, who runs the Supernatural Dares YouTube channel, if you roll down the hill 3 times, a portal to heaven will open up and let you in. According to Best Things In Iowa, Vegors was a sacred burial site for four different Native American Tribes. When Pioneers moved into the area, they desecrated the burial sites to make room for their own dead. Legend has it that if you're visiting, not all of the spirits there will be happy to see you.
Villisca Ax Murder House
This isn't even considered an urban legend. This is a story that is pretty famous throughout American history. The Villisca Ax Murder House was the location of a mass murder in 1912 of the Josiah Moore family and the guests. All 8 victims, including 6 children, died from severe head wounds from an axe. The Villisca murders have not been solved to this day.
The Jordan House
The Jordan House in West Des Moines is one of the area's earliest settlements as well as a prominent stop for the Underground Railroad. According to Best Things In Iowa, the urban legend involves the family's daughter, Eda Jordan. At a young age, she fell from a staircase banister, and supposedly to this day, visitors can hear or see a child playing throughout the hallways of the home.
Helen at Voorhees Hall at Coe College
Coe College in Cedar Rapids might have more students who attend its school than they realize each year. Helen was a first-year student at Coe College, who died of Spanish Influenza in 1918. To this day, students have reported sightings of a supernatural student roaming Voorhees Hall, as Helen tries to live out her college years that she sadly lost.
Ghosts of Iron Hill
We've seen Chad in multiple videos in this article and this sure is one brave guy...
Near Charles City, Iowa, apparently there was a train accident during the 1920s. Legend has it the train caught fire, trapped and killed some of the ophan passengers on board. Iron Hill is near the train tracks where this accident may have occurred and visitors have reported hearing ghostly cries as well as the smelling of firewood. According to Chad, there is no documentation of this accident.
Mental Health Institute
The Mental Health Institute was constructed in 1873 to help patients in need during the civil war. Originally, it was known as the Independence Hospital for the Insane and was home to thousands of patients throughout its time. Today, the institute is a progressive treatment center, which is still used to help those suffering from mental illness. According to Best Things In Iowa, the institute has had a variety of urban legends that have come and gone.
All of these locations and myths are courtesy of Best Things In Iowa. Were there any that were missed? Have you visited any of these locations? Let us know in the comments!
1900 Farm House Will Bring Back Memories Of Growing Up On The Farm
If your looking for a home that can keep you connected with classic agricultural practices, then look no further than this house.
You HAVE to See This Nebraska Ghost Town
Despite being a ghost town the buildings are in excellent shape!