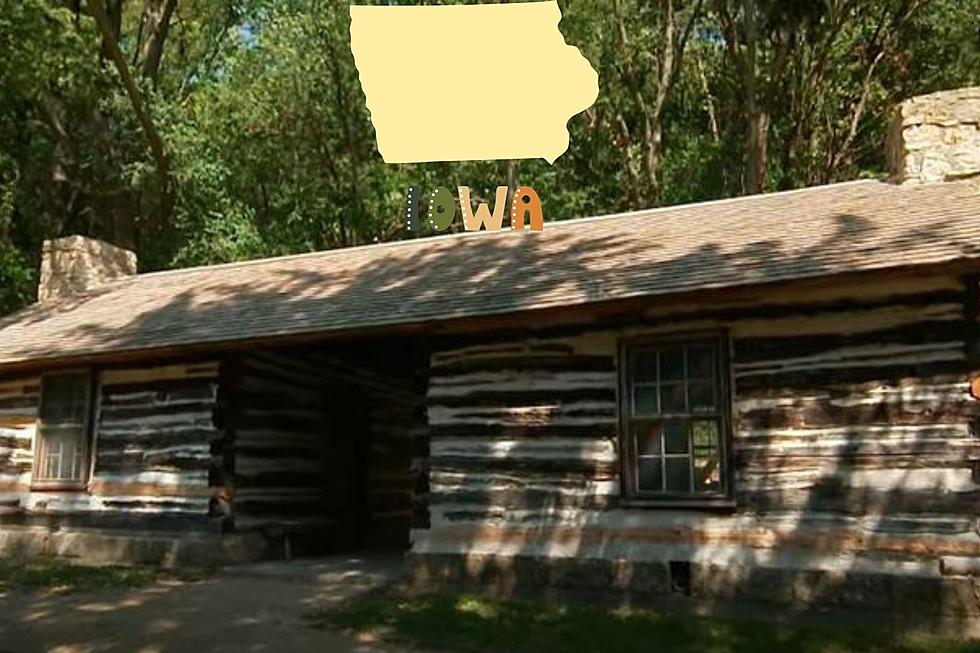 Iowa's Oldest Standing Building was Made for a Frenchman
Credit: Canva/Greetings From Iowa via YouTube
It's a structure so old that it was built when the sixth president of the United States was in office. These days it serves as a museum that tells the tale of its long history in Iowa.
Not only is it the oldest building in Iowa, but according to the Historical Marker Database, it's also one of the oldest standing structures west of the Mississippi River.
Welcome to Iowa's Louis Arriandeaux Log House 
Originally built back in 1827, the Louis Arriandeaux Log house is found in Dubuque County, Iowa, near the Mississippi River. This was back in the days of America's sixth president of the United States, John Quincy Adams.
The home was initially occupied by French Fur Trader, Louis Arriandeaux and later by American Pioneer, William Newman.
The cabin has seen its share of history in its almost 200-year existence. Including Iowa statehood, the U.S. Civil War, and the turn of the twentieth century.
According to the National Mississippi River Museum and Aquarium, the cabin has a unique style for the time period:
The cabin's construction style is unusual for the area as it was built using the double room style of cabin known as a dogtrot cabin. The dogtrot style cabin was constructed by connecting two rooms with a covered breezeway. This style was popular in southern states because the breezeway allowed airflow to cool the rooms. This style of construction is still widespread in low-country and coastal architecture in southern states.

- National Mississippi River Museum and Aquarium Website
To learn more about the Arriandeaux Cabin, check out the YouTube video below.
Story Sources: Vivid Maps Website, Historical Marker Database Website, National Mississippi River Museum & Aquarium
---
13 Famous Iowans
It's a great day for Iowans. The first ever Major League Baseball game was played in Dyersville, Iowa last night (August 12) in The Field of Dreams game and it was awesome!
What a great way to showcase a beautiful state and celebrate the hospitality of Iowans.
Iowa may seem far away from Tinsel Town, but The Hawkeye State has produced many famous actors, musicians, and athletes!
The following 13 are just the tip of the iceberg!