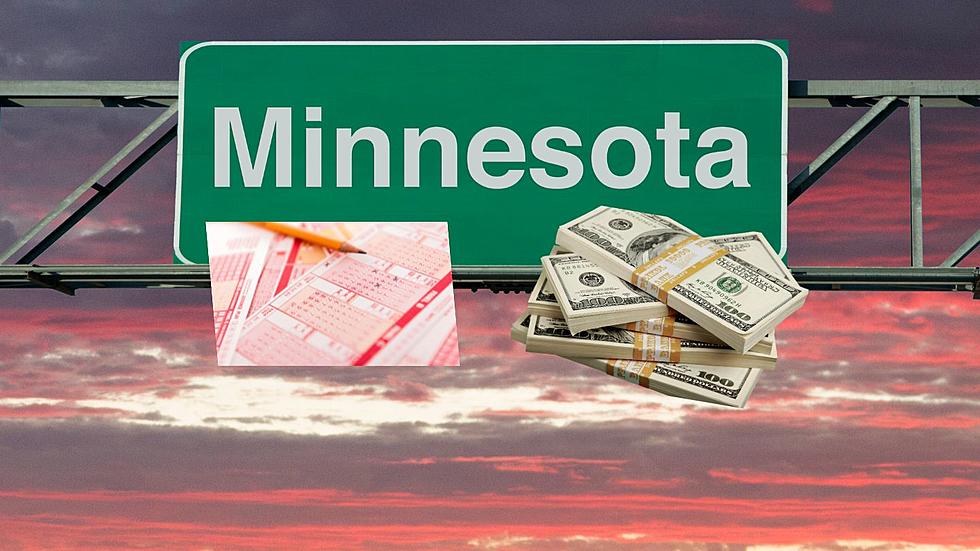 Wednesday Minnesota Powerball Winners Scored $300K As Jackpot Nears $1 Billion
Canva
The Wednesday, September 27 Powerball jackpot was worth over $850 million and while nobody in the country won that big prize, it was a pretty profitable night for Powerball players in Minnesota.
The winning Powerball numbers on Wednesday were 01-07-46-47-63, with the Powerball number 07. The Power Play was 3x.
According to the Minnesota Lottery, four Minnesota winners within the state combined to win $300,000, with the biggest winner scoring $150,000 as they opted for the Power Play. That lucky $150,000 winning ticket was purchased at a Kwik Trip in Glencoe, Minnesota, located at 11th Street E.
The other three winners each scored $50,000. Those tickets were purchased at the following locations:
Holiday Station Stores, located at 2030 Eagle Creek Lane in Woodbury.
Bill's Superette #11, located at 8077 Viking Boulevard in Nowthen.
New Brighton Gas, located at 201 W County Road E2 in New Brighton
To win $50,000 the winners would've all matched 4 out of 5 white numbers while also matching the Powerball number. So, there were four tickets in Minnesota that were just one number away from over $850 million!
As of Thursday afternoon, the three big winners had yet to claim their prize so we don't know who they are. Unless they decide to come forward publicly, we may never know. Lottery regulation changes took place to protect winners who win over $10,000. Big-money winners can become targets for scammers and fraud, so the Minnesota Lottery will not divulge their name unless they first agree to it.
This sets the stage for another round of Powerball mania on Saturday night as the jackpot has already climbed to a whopping $925 million! Powerball drawings take place at 9:59 p.m. CST on Mondays, Wednesdays, and Saturdays.
If you want to take a shot at all that cash, remember the cutoff to purchase your Powerball tickets is 9:00 p.m. on the days of the drawings. Remember to check the winning numbers after the drawing to see if you're over $925 million richer!
LOOK: 25 must-visit hidden gems from across the US
From secret gardens to underground caves,
Stacker
compiled a list of 25 must-visit hidden gems from across the United States using travel guides, news articles, and company websites.
Gallery Credit: Abby Monteil
LOOK: The 25 least expensive states to live in
Gallery Credit: Aubrey Jane McClaine