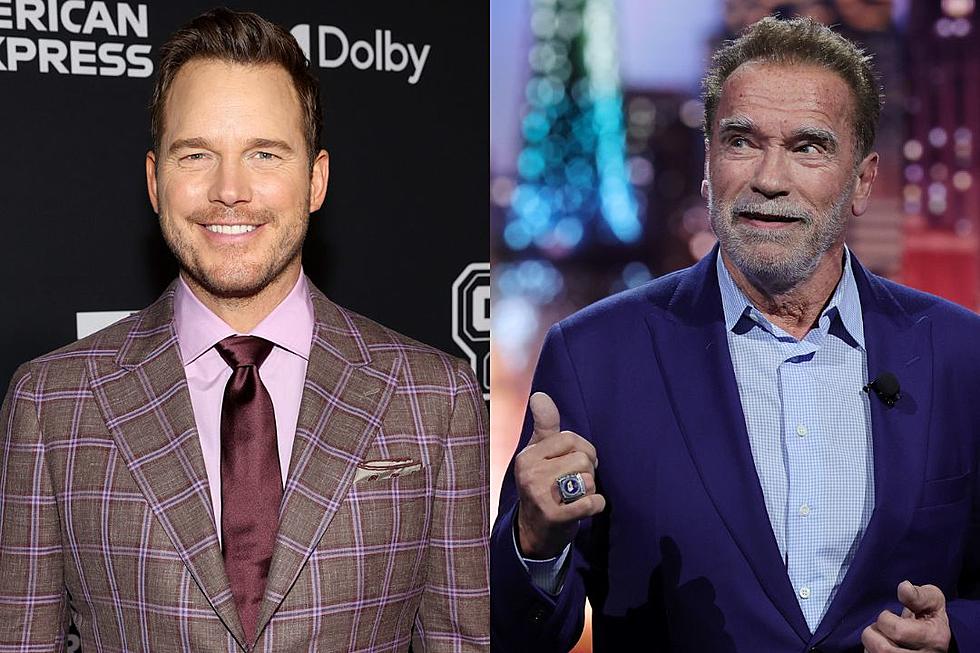 Why Arnold Schwarzenegger Is 'Proud of' Son-in-Law Chris Pratt
Jesse Grant / Ethan Miller, Getty Images
Arnold Schwarzenegger is singing the praises of his son-in-law Chris Pratt on Twitter.
The iconic actor tweeted that he is "very, very proud" of Pratt after seeing the latter's new film Guardians of the Galaxy Vol. 3, which comes out Friday (May 5).
"I saw #GuardiansOfTheGalaxyVol3 last night and WOW. @prattprattpratt you crushed it. A non-stop, perfect mix of comedy and action. I loved it and I'm very, very proud of you," the 75-year-old actor and former governor tweeted.
The Guardians of the Galaxy star recently opened up about his relationship with his famous father-in-law on Late Night With Seth Meyers.
"I've gotten obviously to know him now as just a regular guy and all of that. He's a great grandfather, a great dad and a good father-in-law, and he's got a wealth of experience, oddly, in the world of promoting blockbuster action movies. It's like, who else are you gonna talk to about that kinda stuff? So that's pretty cool," Pratt shared, according to Entertainment Tonight.
READ MORE: Chris Pratt Gets Stung in Eye by Bee, Blames Viral 'Bee Lady'
Pratt is married to Schwarzenegger's daughter, Katherine, whose mother is Maria Shriver. The author of three self-help books, Katherine is the eldest of Arnold's five kids.
Pratt and Katherine began dating in 2018. The couple got engaged in January 2019 and tied the knot just six months later, in July 2019, in Montecito, Calif. They have two daughters together: Eloise, 10 months, and Lyla, 2.
In an interview with Extra in 2019, Pratt revealed that the pair met at church. "It was a lot of kismet and a lot of connections, but that was where we met," he said.
Pratt began dating Katherine shortly after his divorce from Anna Faris, to whom he was married for eight years before separating. Pratt and Faris have a 10-year-old son together, named Jack.
Celebs With Famous Parents