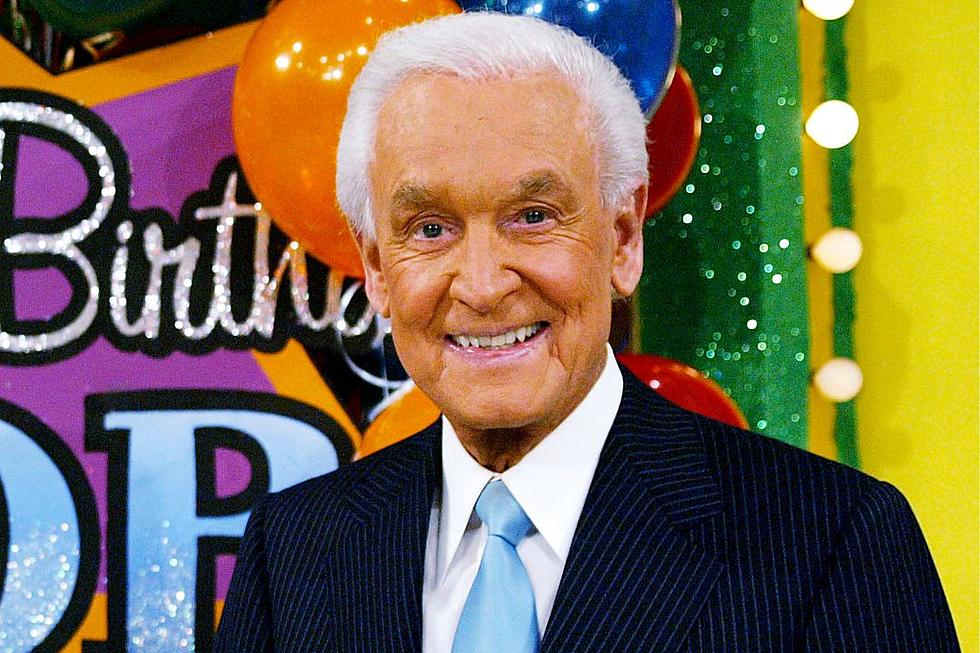 Bob Barker's Cause of Death Revealed
Doug Benc, Getty Images
Bob Barker, who died Aug. 26, passed away due to Alzheimer's disease. He was 99.
Entertainment Tonight confirmed Barker's cause of death after obtaining the beloved The Price Is Right host's death certificate.
"Up until several months before his passing, Bob Barker routinely participated in conversation and bedside exercises," Nancy Burnet, Barker's longtime girlfriend of 40 years, told Entertainment Tonight.
Roger Neal, Barker's longtime publicist, told Entertainment Tonight that Barker died in his sleep at his Los Angeles home.
"I can't stress enough the great care that Nancy took of him. It was around the clock. The fact that he got to stay in his home — the same house since the 1950s — to be able to live there his whole adult life and be able to be at home when he passed, I think it was very fortunate," Neal shared.
READ MORE: 'Cha Cha Slide' Creator DJ Casper Dead at 58
"The last five years of his life she was completely devoted to making sure that his healthcare, that his care on a daily, around-the-clock basis, was the top. In my opinion, [Nancy] is a saint for having done that. I don't think anybody could have done the job she's done. I think she was the absolute best person to take care of him," the publicist added.
"He lived a wonderful life and he helped mankind and animal kind and he left this planet a much better place than he found it. I think he leaves a legacy from television that will not be matched, will not be duplicated ... I think the world is a much better place having had Bob Barker in it," Neal continued.
No funeral service or memorial will be held for Barker per his request. He will be laid to rest next to his late wife, Dorothy Jo, who passed away in 1981, in Forest Lawn Memorial Cemetery in the Hollywood Hills.
Barker hosted The Price Is Right from 1972 to 2007. He officially retired in 2015.
Celebrities Who Died in 2023
Below, see which stars we've sadly had to say goodbye to in 2023.