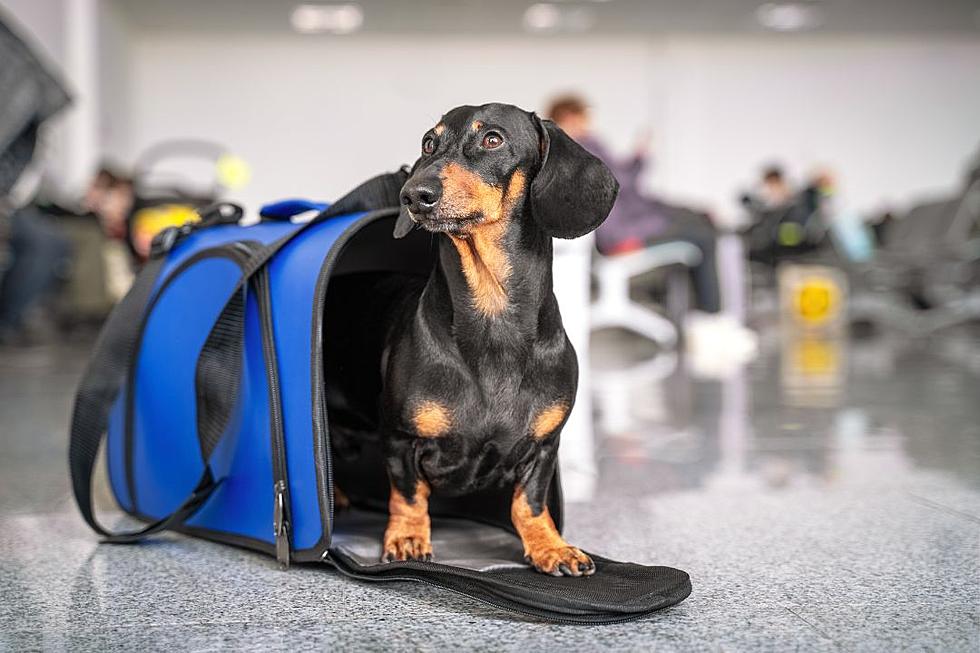 Dog Abandoned at Airport After Owner Realizes They Need to Crate Their Pet to Fly
ThinkStock via Getty Images
A dog owner is reportedly facing possible animal abandonment charges after an abandoned dog was found at the Pittsburgh International Airport in Pennsylvania earlier this month.
Pittsburgh police rescued the French bulldog after they found it unattended in a stroller on Aug. 4.
It's believed that the dog's owner abandoned their pet in the airport after being told they needed to put the animal in a crate in order to board their flight.
"Officers were able to locate a microchip on the animal but attempts to reach the owner were unsuccessful. Investigators learned the dog's owner was told by airline officials the dog needed to be placed in a crate in order to fly. The investigation revealed the owner then abandoned the dog near short-term parking and proceeded to board a flight," the Allegheny County Police Department wrote via Facebook.
The abandoned animal was rescued after authorities contracted the "state dog warden."
It is expected that the dog's owner will be charged with "animal abandonment."
The French bulldog was admitted into the care of Animal Friends shelter in Pittsburgh.
"We are grateful for the interest and compassion, but for now we are focused on moving this case forward and ensuring the dog receives the justice he deserves. The outcome of the case will determine his next steps and his final home," Animal Friends said in a statement to the Pittsburgh Tribune.
READ MORE: High-as-a-Kite Dog Delights Internet With With Doggy Daycare Pic
The abandoned dog is not currently available for adoption, however, the shelter is encouraging people to rescue to visit their local shelters.
"For those who live outside of the Greater Pittsburgh area, please consider visiting your local shelter. If you are unable to adopt an animal at this time, donations are always welcome to help support the animals in our care," the statement continued.
Stars Who Were Convicted or Charged With Crimes
Here are 25 celebrities who have been convicted or charged with crimes, ranging from minor felonies to serious offenses.