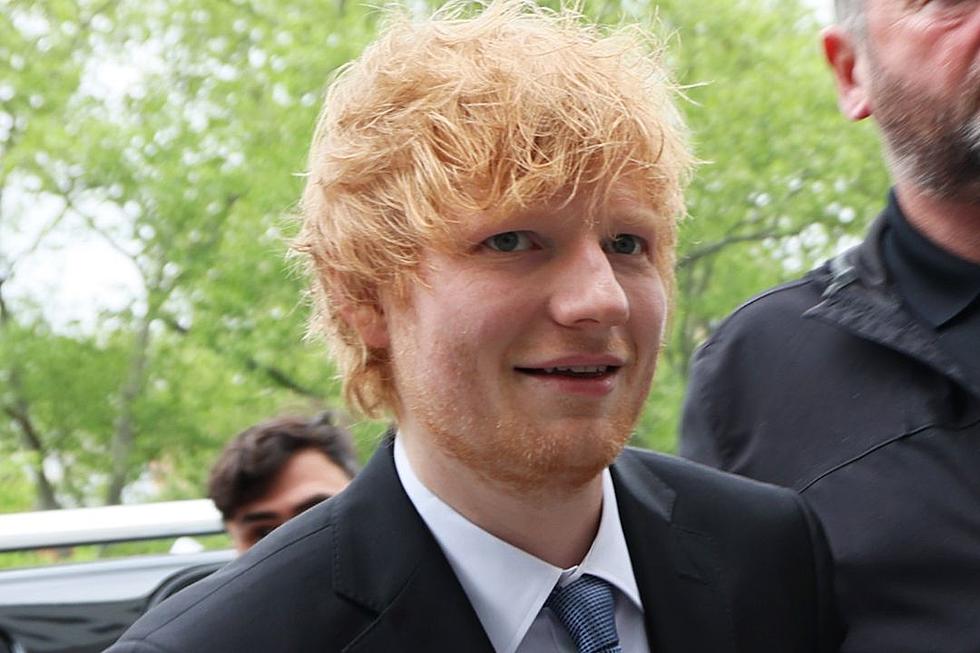 Ed Sheeran Threatens to Quit Music If He Loses Copyright Lawsuit
Michael M. Santiago, Getty Images
The music industry might have to say goodbye to serial hit-maker Ed Sheeran if he loses the copyright trial related to "Thinking Out Loud," his 2015 smash hit.
The ongoing trial pertains to a lawsuit filed against Sheeran by the family of the late Ed Townsend, who co-wrote Marvin Gaye's iconic 1973 song "Let's Get It On." The plagiarism lawsuit was first filed in 2016, but court proceedings are just now taking place.
Sheeran has vehemently denied the plagiarism allegations and has now apparently threatened to quit music altogether if he loses the trial.
"If that happens, I'm done, I'm stopping," Sheeran said in court on Monday (May 1), according to Daily Mail.
"I find it really insulting to devote my whole life to being a performer and a songwriter and have someone diminish it," the musician continued.
READ MORE: Ed Sheeran Says He Doesn't See the Point in Music Reviews
After being accused of "confessing" to copying Gaye through song mash-ups (via Associated Press), Sheeran said on the stand that he would be "an idiot" to perform plagiarized music in stadiums full of fans.
"I mash up songs at lots of gigs. Many songs have similar chords. You can go from 'Let It Be' to 'No Woman No Cry' and switch back. And quite frankly, if I'd done what you're accusing me of doing, I'd be quite an idiot to stand on a stage in front of 20,000 people and do that," he reportedly said.
According to NME, Sheeran also expressed his "belief that most pop songs are built on building blocks that have been freely available for hundreds of years."
The lawsuit alleges Sheeran and his co-writer, Amy Wadge, copied the rhythm of Gaye's soulful 1973 song while creating "Thinking Out Loud," a ballad that has been cemented in history as a frequent wedding song.
According to NME, the lawsuit also alleges that the co-writers copied a four-chord sequence from "Let's Get It On." The suit claims there are "striking similarities" between the two tracks.
Townsend's family has reportedly asked for $100 million in restitution from Sheeran, according to Daily Mail.
Sheeran's latest album, - (Subtract), is out this Friday (May 5).
Pop Stars Hit With Music Lawsuits