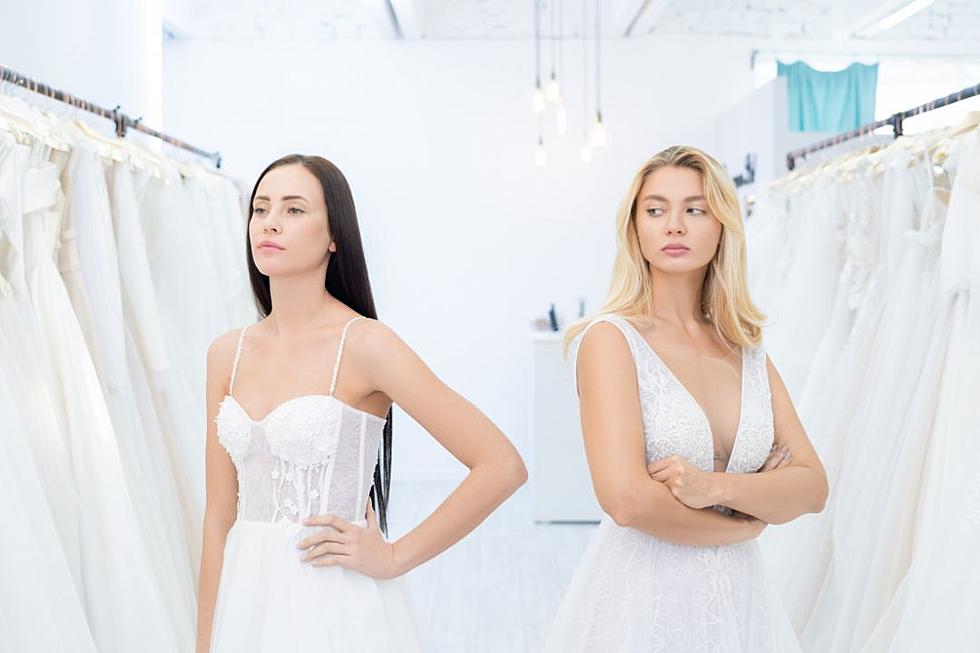 Jealous Woman Bans 'Beautiful' Sister From Being Bridesmaid: 'I Wanted to Be the Pretty One'
ThinkStock via Getty Images
On Reddit, a woman shared that she is refusing to allow her beautiful sister in her bridal party as she wants to "the pretty one" on her big day and is worried her sister will upstage her if she stands next to her at the altar.
"I am a homely looking girl. There is no other way to say it; I am not hot or even pretty by most people's standards. My sister 'Bella' is one of the most beautiful women who has ever walked this planet. Like, got stopped on the street and in the mall multiple times while we were growing up for modeling opportunities," the bride-to-be wrote via Reddit.
"I was jealous of her as a kid, especially because we were always compared to one another. I'm 5'4, average body, slightly below average face. She's 5'11, thin, and all around just really gorgeous," she continued, adding that her sister is also "a genuinely great person" who is "humble and sweet."
"Her and I are close. We see one another a bit less since she moved to a new city with her husband, but we constantly text and call. I was her maid of honor two years ago at her wedding," the woman shared.
After she got engaged, she began to think about her bridal party and came to the conclusion that she didn't want her sister in it.
READ MORE: Bride Refuses to See Baby After Sister's Pregnancy Announcement
"I thought about it a lot and decided to not have Bella in my bridal party. I just wanted one day where we weren't standing side-by-side, being compared. I wanted to be the pretty one standing at the altar on my day. I've gotten over my jealousy of her for the most part and accepted myself for how I look and who I am, but the thought of everyone looking at her at my wedding broke my heart," she detailed.
The woman didn't want her sister to hear about her exclusion from the bridal party "through the grapevine or social media," but when she went to tell her the news, her sister cried, hurt that she was being excluded "because of the way she looks."
Despite giving the bride-to-be the "cold shoulder" since then, her sister has RSVPed to the wedding, and now the woman is starting to "feel bad" for not having her in the bridal party.
In the comments section, Reddit users were baffled by the woman's declaration, with many suggesting she reconsider her bridal party lineup.
"If someone refused to ask their sister to be her bridesmaid because she thought she was too ugly, it would be a hard [you're the a--hole]. Therefore, not asking someone based on looks (either way) should be a hard [you're the a--hole]," one person wrote.
"Your sister should be a bridesmaid and you shouldn't let insecurity ruin your big day. You'll want to experience it with her!" another commented.
"No one will even really remember who was in it or how many you had (unless you each have like 10 then people will just remember you guys had a huge bridal party). I really think you should reconsider and have the bridal parties and include your sister as MOH. Honestly no one is going to be thinking if you or your sister is prettier or not. They're going to be looking at you, your groom's reaction, your dress, the veil, the venue, etc. I think it means more to your sister than you think that she would be up there as your MOH," someone else weighed in.
Celebrity Family Feuds