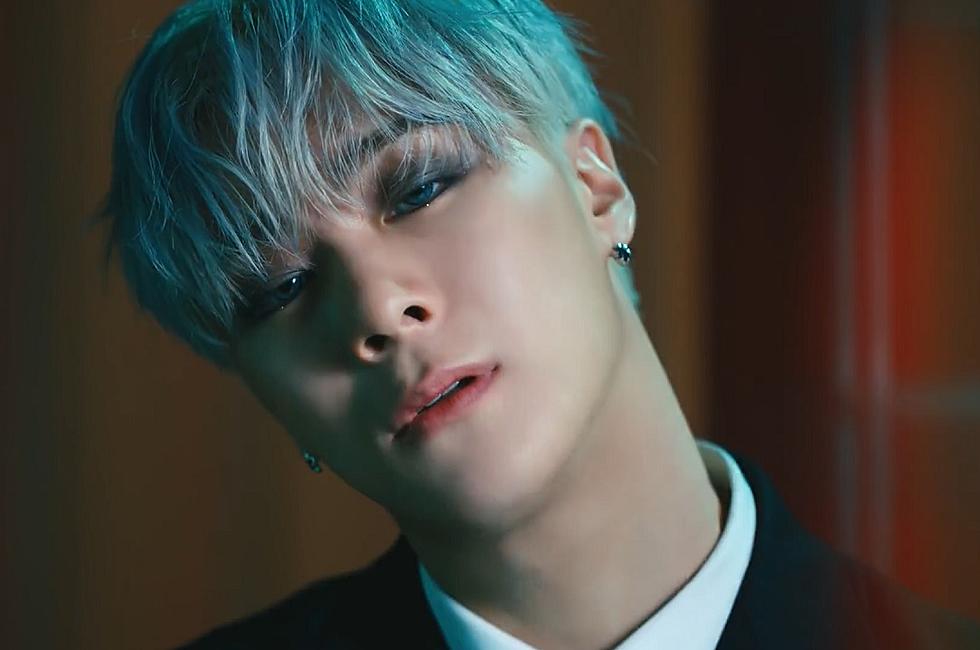 K-Pop Star Moonbin Dead at 25: REPORT
YouTube
Moonbin, member of K-pop group ASTRO, has died, according to Korean media reports. He was 25.
According to Korean news agency Yonhap, Moonbin's manager found the performer dead at his home in the Gangnam district of Seoul at around 8:10PM KST on April 19. The star's manager immediately called local authorities.
The manner and cause of Moonbin's death is still being investigated at this time. An autopsy is underway, according to Yonhap.
ASTRO's agency, Fantagio, confirmed the news of Moonbin's passing in a statement posted to their official Twitter account Wednesday afternoon.
According to a translation per Koreaboo, the statement reads:
We would like to apologize for the sad, heart-breaking news. On April 19, ASTRO member Moonbin suddenly left us to become a star in the sky.

Although we cannot compare our sorrow to the grief that the bereaved families are feeling, losing a beloved son and brother, the ASTRO members, fellow Fantagio artists, company executives and employees are mourning the deceased in great sadness and shock.

It is even more heart-breaking to deliver this news so suddenly to the fans who have supported Moonbin and sent him their love. We are heartbroken because we know the feelings of the deceased, who always loved and thought of his fans more than anyone else.
The agency also asked the public to "refrain from speculative and malicious reports so that the bereaved families, who are in a state of great sadness and sorrow due to the sudden news, can honor the deceased."
Moonbin was scheduled to perform at the upcoming Dream Concert in Busan on May 27 as part of ASTRO sub-unit Moonbin & Sanha.
ASTRO made their debut in 2016 with their EP Spring Up, for which they received critical acclaim.
Since then, ASTRO, originally composed of six members, have released three albums, including 2022's Drive to the Starry Road. Featuring the hit single "Candy Sugar Pop," the album hit No. 1 on Korea's Circle Chart.
Moonbin is survived by his sister Moon Sua, who is a member of the South Korea girl group Billlie.
Celebrities Who Died in 2023
Below, see which stars we've sadly had to say goodbye to in 2023.