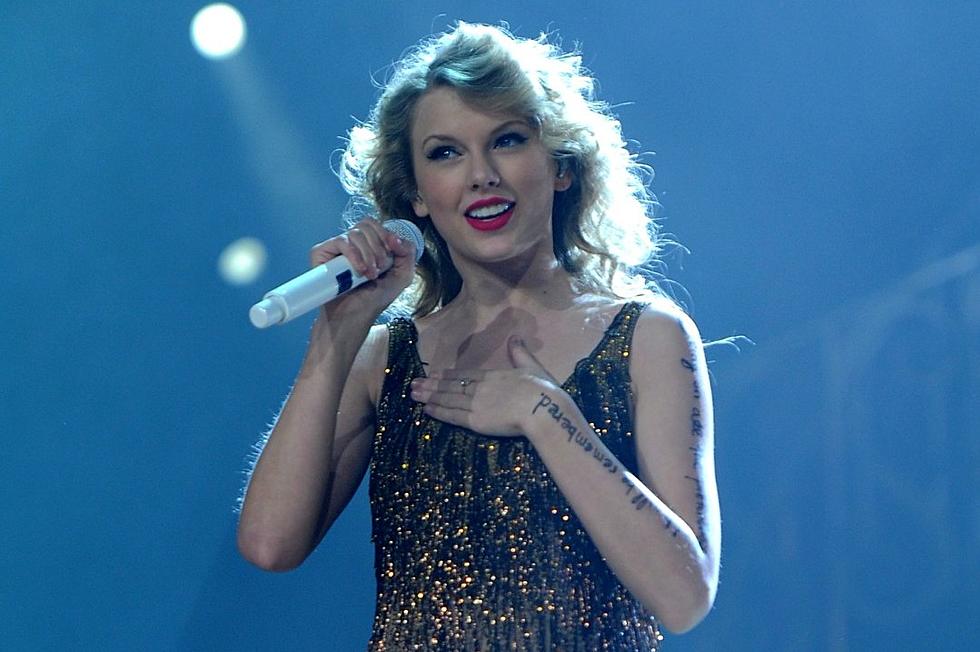 Taylor Swift Removed Those 'Slut-Shaming' Lyrics From 'Better Than Revenge'
Larry Busacca, Getty Images
Taylor Swift has released a new version of her song "Better Than Revenge" featuring some brand new lyrics.
On Friday (July 7), the 33-year-old pop star released the re-recorded version of her 2010 album, Speak Now (Taylor's Version).
Swift is famously re-recording her past albums following Scooter Braun's purchase of her masters, and she has been updating certain songs she wrote when she was younger — including "Better Than Revenge," which originally included a controversial lyric that came across as "slut-shaming" to many listeners.
READ MORE: Fans React to Taylor Swift's 'Speak Now' Re-Release
"She's not a saint and she's not what you think / She's an actress, whoa / She's better known for the things that she does / On the mattress, whoa," Swift sings on the original 2010 version of the track, which is about an unfaithful ex-boyfriend and the woman he left Swift for.

The new version still plays on the original lyric, but with a less judgmental tone for the person her past beau has allegedly cheated on her with: "She's not a saint and she's not what you think / She's an actress, whoa / He was a moth to the flame / She was holding the matches, whoa."
Listen to "Better Than Revenge (Taylor's Version)":
"This is a matured and grown up Taylor. We just need to grow up as well. No to slut shaming. And the new one is so poetic, love it," one fan tweeted in response to the change.
Other fans, however, feel the song didn't need to be changed at all.
See more fan reactions to the new version, below.
Who Is Taylor Swift's "Better Than Revenge" About?
Upon its release in 2010, the original version of the song was widely speculated to be inspired by Joe Jonas, who reportedly began dating actress Camilla Belle after he broke up with Swift via an infamous 27-second phone call back in 2008.
"For those who have expressed concern over the '27 second' phone call, I called to discuss feelings with the other person. Those feelings were obviously not well received. I did not end the conversation. Someone else did. Phone calls can only last as long as the person on the other end of the line is willing to talk," Jonas said in a statement at the time of the drama.
Although Jonas and Belle broke up in 2009, it appears that Belle still held a grudge against the pop star.
In July 2015, Belle responded to a tweet in which Katy Perry subtly supported Nicki Minaj after the "Anaconda" rapper complained about not being nominated in the MTV Video of the Year category alongside female artists with "slim bodies," which Swift appeared to receive as a dig against her.
"Finding it ironic to parade the pit women against other women argument about as one un-measurably capitalizes on the take down of a woman," Perry wrote, to which Belle responded, "Couldn't have said it better."
In 2016, Belle seemingly referenced Swift again in a social media post on the day Kim Kardashian and Kanye West leaked a phone call between the rapper and Swift regarding his controversial song "Famous."
"No need for revenge. Just sit back & wait. Those who hurt you will eventually screw up themselves & if you're lucky, God will let you watch," Belle posted on Twitter and Instagram at the time.
Songs Artists Regret They Recorded