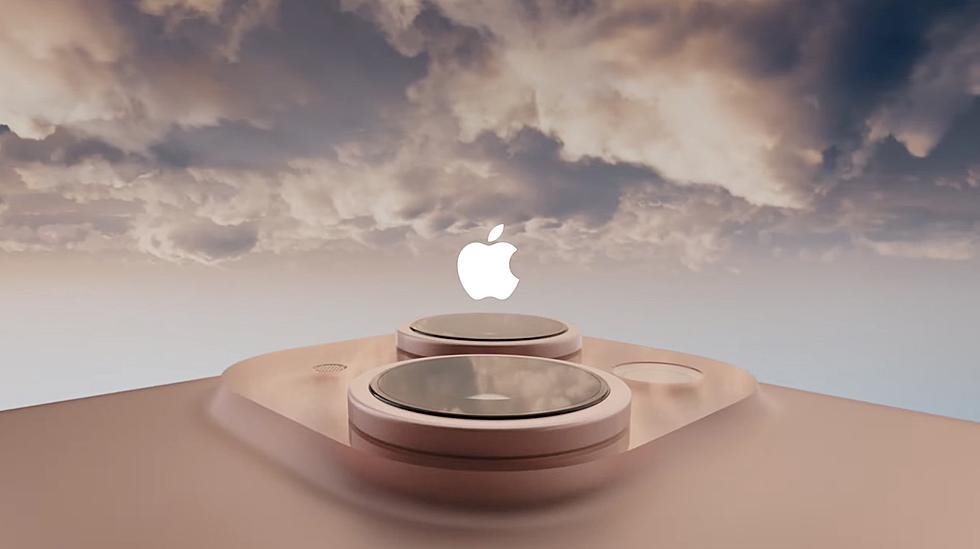 Apple Unveils iPhone 15, New Apple Watch Models, and More Exciting New Features
Apple
At Apple's highly anticipated "Wonderlust" event, the tech giant unveiled a plethora of exciting new features and announcements that left tech enthusiasts and casual fans alike buzzing with excitement. Here's a closer look at the most significant highlights from the event:
1. Apple Watch Series 9: S9 Chip and "Double Tap" Gesture
Apple introduced the Apple Watch Series 9, featuring the groundbreaking S9 Apple silicon chip. This powerful chip boasts 60% more transistors and is 30% faster than its predecessor, the S8. Users can expect Siri requests to be processed faster and more securely thanks to on-device processing, and dictation accuracy has improved by up to 25%.
One standout feature is the "Double Tap" hand gesture, allowing users to interact with the watch without touching the screen. This feature proves especially handy when your other hand is occupied. It can be used for tasks such as answering calls, pausing music, and more.
Precision Finding, previously available on iPhones with AirTags, is now accessible on the Apple Watch Series 9, thanks to Ultra Wideband support.
Additionally, the watch features a brighter always-on Retina display, reaching up to 2000 nits of brightness. Pre-orders begin on Friday, September 15, and the watch will be in stores next week.
2. Apple Watch Ultra 2: Brightest Display Yet
Apple also unveiled the second-generation Apple Watch Ultra 2, equipped with a new S9 chip and a second-generation Ultra-Wideband chip. The display on this watch reaches an impressive 3,000 nits, making it the brightest display ever on an Apple Watch.
The S9 chip offers improved performance with its 60% more transistors and 30% increased speed compared to its predecessor. The new Ultra Wideband chip enhances the Precision Finding feature and improves the overall user experience. Users will also appreciate the new "Double Tap" gesture for convenient one-handed control. The Apple Watch Ultra 2 starts at $799 and is available for pre-order today, with shipping beginning on September 22.
3. FineWoven Material for Apple Watch Bands
In a commitment to sustainability, Apple announced a new textile called "FineWoven" for Apple Watch bands. Made from 68% post-consumer content, these bands are more environmentally friendly than traditional leather bands.
Apple will no longer produce leather accessories, and customers can choose from the new FineWoven bands, Hermès bands, and Nike bands.
4. iPhone 15 and iPhone 15 Plus: Vibrant Colors and Enhanced Camera
Apple's latest iPhone 15 and iPhone 15 Plus models bring a burst of color to the lineup with options like pink, yellow, blue, green, and black. These phones feature aerospace-grade aluminum enclosures and a 48-megapixel main camera lens for superior photography.
Both models also include USB-C ports for charging and data transfer, a notable shift from the Lightning ports. Pre-orders for the new iPhones start on Friday, September 15, with shipping commencing on September 22. Prices start at $799 for the iPhone 15 and $899 for the iPhone 15 Plus.
5. iPhone 15 Pro: Titanium Design and Action Button
Apple unveiled the iPhone 15 Pro and iPhone 15 Pro Max, featuring a stunning titanium frame and the A17 Pro chip. The new titanium design not only enhances durability but also reduces the phone's weight. The thinner borders provide a sleek look.
The iPhone 15 Pro introduces an "Action Button" that users can customize to perform multiple useful actions. It also boasts an A17 Pro chip manufactured using a groundbreaking 3-nanometer process, resulting in impressive performance improvements. The camera system has been enhanced, and an upgraded USB 3 cable enables rapid data transfer.
The iPhone 15 Pro starts at $999 for 128GB of storage and comes in Black Titanium, White Titanium, Blue Titanium, and Natural Titanium.
With these exciting announcements, Apple continues to push the boundaries of innovation, offering users a range of cutting-edge products and features to enhance their digital experiences.
The pre-orders for the iPhone 15 and iPhone 15 Pro begin this Friday, September 15, and fans can expect to find them in stores next week.
Check out lots more details on the exciting new Apple announcements now over at MacRumors.com
LOOK: 50 Famous brands that no longer exist
Stacker
compiled a list of more than four dozen famous consumer brands that no longer exist, consulting sites such as TheStreet, Good Housekeeping, and Eat This, Not That!, along with numerous throwback sites dedicated to consumer brands.