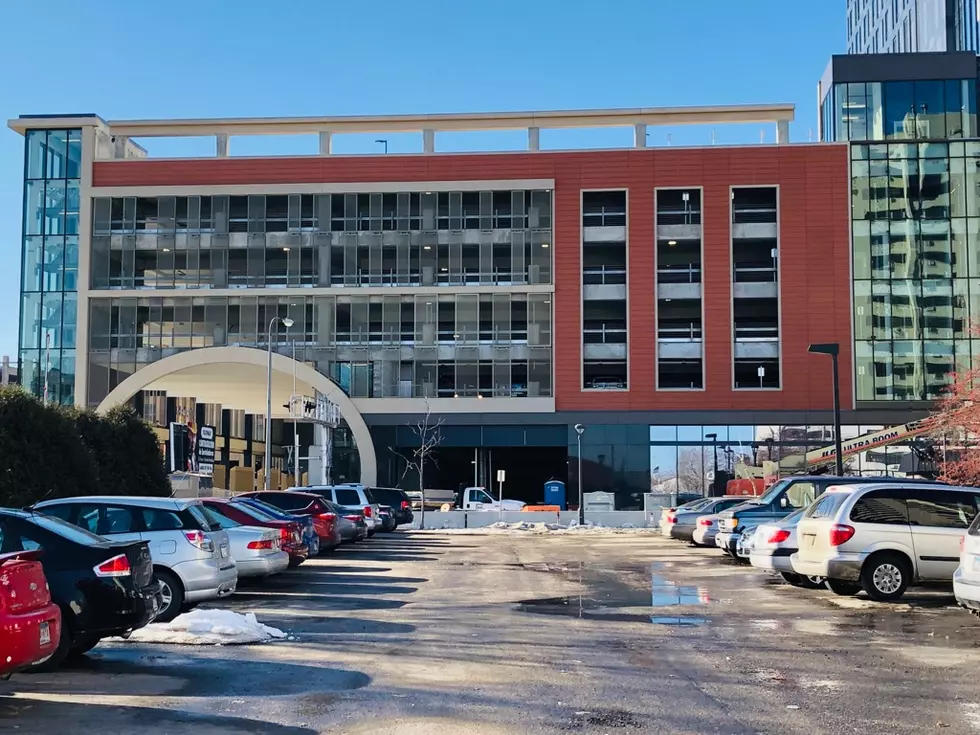 Change For Rochester Parking System Begins Monday
Rochester parking ramp #6- Kim David, Townsquare Media
Rochester, MN (KROC-AM News)- A new service provider will take over Rochester's electronic parking system on Monday. 
A statement from the City of Rochester released Friday afternoon says the city's Parking Enforcement and Residential Parking Permit programs will transition to a service provider IPS group. Officials say the change in service providers will offer a better user experience. 
The changeover to the new system will allow for anyone who receives a parking ticket to pay it or contest it online. Paying tickets by phone, mail or drop box at city hall will still remain an option. 
The changeover will also impact everyone who has a residential parking permit. Active permit holders have until May 1 to register for a new account with IPS and submit an application for each permit. All active permits will transition into the new system without a fee, city officials say. 
"We are confident this new parking software will create a more pleasant experience for residents and visitors, and the City thanks the community for their participation in this transition," City of Rochester Traffic and Parking Manager Sam Budzyna said in a statement.
More information on the parking system change-over can be found by clicking here.
How Many of These Minnesota 'Jeopardy!' Questions Can You Answer Correctly?
Minnesota has been featured on 'Jeopardy!' many times in its history. How many of these Minnesota questions can you answer correctly?