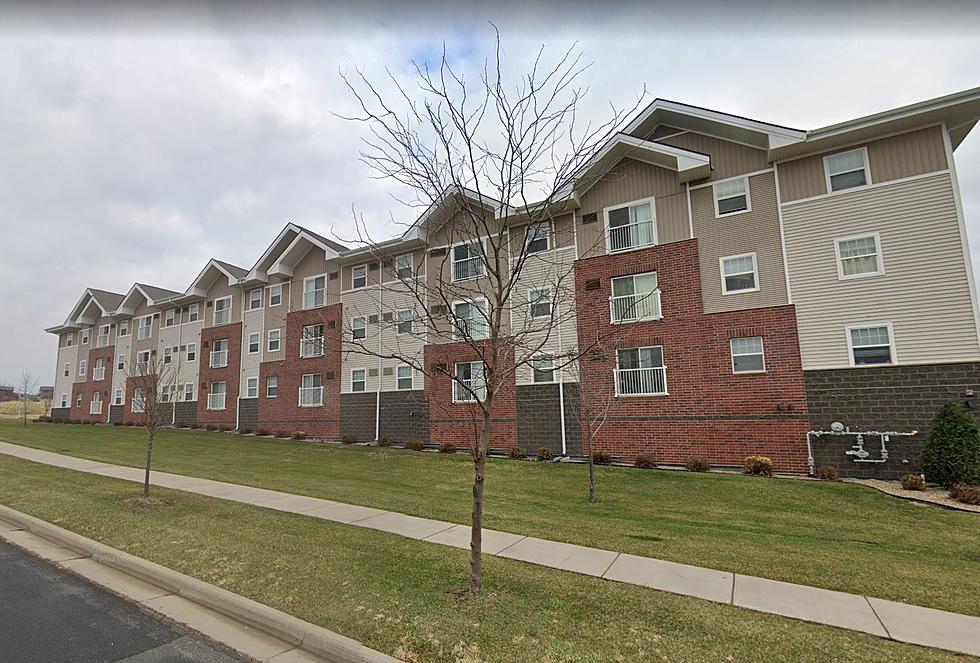 Charges: At Least 12 Rounds Fired During Rochester Apartment Shooting
Google
Rochester, MN (KROC-AM News)- Olmsted County Court documents have revealed more information regarding a shooting outside of a northwest Rochester apartment complex last week. 
Rochester Police responded to the shooting around 4:15 P.M. at the Ashland Apartment building in the 1950 block of Ashland Dr. Northwest. Officers then arrested 27-year-old Joshua Eugene Adams of Rochester, at the scene and apprehended 23-year-old Micheal King of Rochester as a result of a traffic stop near the intersection of 19th St. and Valley High Dr. Northwest. 
The suspects were arraigned in Olmsted County Court on Monday. Conditional Bail for King was set at $30,000 after he was formally charged with felony counts of 2nd-degree assault and receiving stolen property. Adams was also charged with felony 2nd-degree assault and his conditional bail was set at $15,000. 
The criminal complaint says King was riding in an SUV that pulled up to the apartment for one of the people in the vehicle to get keys from a person at the apartment building. Witnesses told police that Adams went out to check on his vehicle as the SUV arrived when the gunfire erupted.
Adams told police a man with a gun, identified as King, approached him as he went outside to check on the vehicle. He said the King then fired 5-6 shots at him. Adams said he then ran back inside and admitted to shooting one round at King while King was shooting at him, the complaint says. 
King told police that Adams pointed a gun at him as he walked towards the building to get the keys. He said Adams shot first and that King returned fire, discharging 9-10 rounds before Adams went back inside, according to the complaint. 
King said he fired two more shots at Adams before returning to the vehicle and fleeing the scene. Court documents say officers found a Glock 22 in the vehicle King was riding in and that police recovered a gun from one of the units at the apartment building. 
No injuries were reported. Court records indicate both men posted bond following their arraignments. King is due back in court on June 13 while Adams's next court appearance is set for May 31. 
Top 13 Coffee Shops in Rochester, Minnesota
Looking for a great place in Rochester, Minnesota that is serving up some fantastic coffee? According to Yelp, here are the top 13 spots that were picked as the favorites.