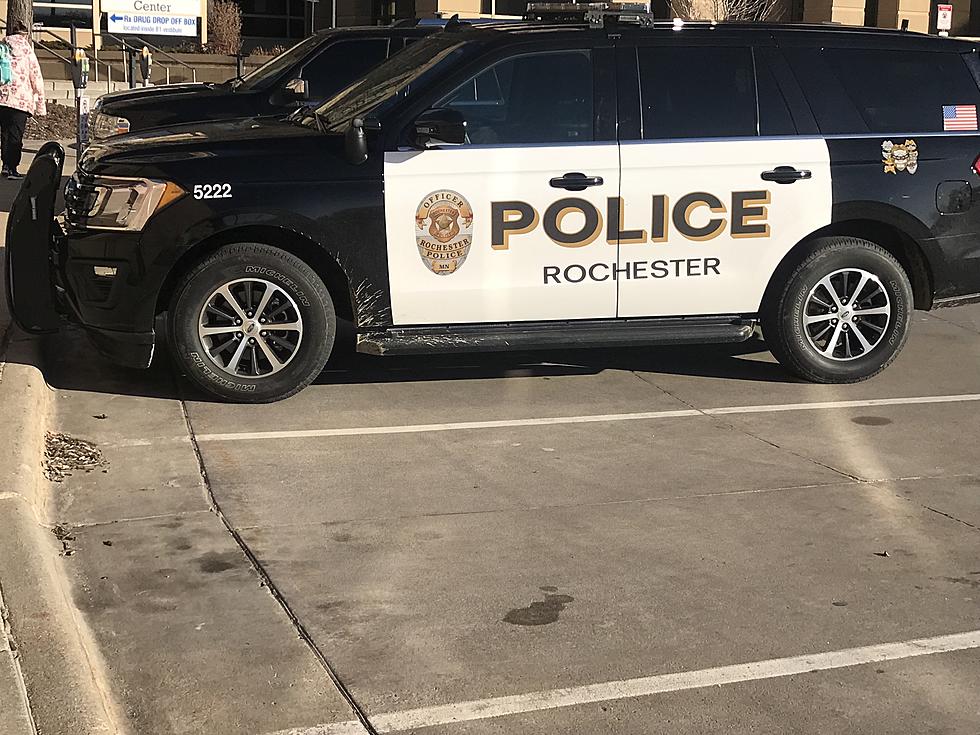 Charges: Hundreds of Fentanyl Pills Found in Drug Bust at Rochester Hotel
TJ Leverentz/TSM Rochester-Preston
Rochester, MN (KROC-AM News)- The Olmsted County Attorney's Office filed charges Friday in connection with a major drug bust that happened at a Rochester hotel over the Labor Day weekend. 
The criminal complaint says Rochester Police responded to the report of a man slumped over in the driver's seat of a vehicle parked at a hotel. The report was made around 11:30 p.m. on September 4. 
Court documents filed Friday say the man in the vehicle, identified as 28-year-old Jacob Donavan Danielson of Rochester, came to as the officer approached, exited the car, closed the door and attempted to walk away before being stopped by another officer at the scene. 
Police then searched the vehicle based on observations made by officers and the behavior of a K-9 that responded to the scene to conduct an open-air sniff of the vehicle. As a result of the search police recovered 844 suspected M30 pills that are typically laced with fentanyl, an Adderall pill and a bottle of Hydroxyzine, the complaint says. 
Officers then searched Danielson at the Olmsted County Jail and found 24 more M30 pills and two more Adderall pills on his person. He told investigators the suspected drugs found in his vehicle belonged to another person, the charges allege. 
Danielson was booked into the jail on the morning of September 5 but was released before charges were filed. Danielson was charged Friday with felony first, second and third-degree drug sales and felony first and second-degree drug possession. 
Court records indicate he has a previous felony fifth-degree possession conviction in Olmsted County. Danielson has been summoned to make his first appearance in Olmsted County Court in the case next month.
Parents Should Familiarize Themselves with These Illegal Drugs
Knowledge is power, especially when it comes to recognizing and understanding when your child becomes involved with illegal drugs.