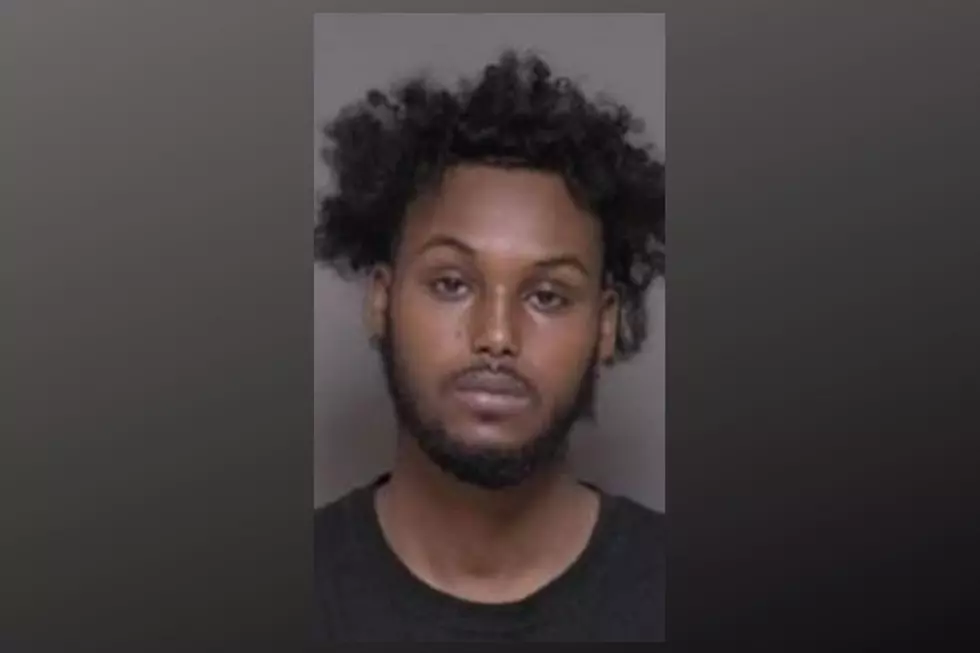 Court Ruling Clears the Way For Rochester Man's Murder Trial
Clay County Sheriff's Office photo
Moorhead, MN (KROC-AM News) - A ruling issued by a judge in northern Minnesota has cleared the path for a Rochester man to stand trial for first-degree murder.
The judge denied motions filed on behalf of 28-year-old Idris Abdillahi Haji-Mohamed to dismiss the first-degree murder indictment against him and suppress evidence obtained by investigators through a search warrant on his cell phone. Haji-Mohamed has been ordered to return to court on August 4 for a pretrial hearing. The date for his actual trial in Clay County has yet to be scheduled.
According to the criminal complaint, Haji-Mohamed is accused of a fatal shooting in Moorhead on September 10, 2021. The charges allege that he was seen chasing the victim while firing a 9mm pistol at him. The court document says video recorded from a surveillance camera shows Haji-Mohamed firing 5 bullets at the victim, who eventually fell down before the Rochester man allegedly fired approximately 5 more bullets at the other man at point-blank range.
Haji-Mohamed is also accused of a murder that occurred in Minneapolis in late December of last year. Court documents the fatal shooting occurred after he was released from custody by authorities in Clay County with an ankle bracelet for electronic monitoring.
He is charged with second-degree murder for allegedly shooting a man multiple times during what the criminal complaint describes as a botched drug deal. The victim was found shot to death in the driver seat of a car, where Minneapolis police found a wad of cash containing several hundred dollar bills on the front seat and a handgun tucked between the driver's seat and the center console.
The court document says Haji-Mohamed was the registered owner of the car. He gave a statement to investigators and indicated the victim was trying to drive away in the vehicle when he opened fire on him, admitting he was angry the victim was taking his car. That case has been on hold, pending the outcome of Haji-Mohamed's trial in northwestern Minnesota.
His criminal history also includes involvement in a shooting in Rochester in 2017. The police report on the incident described it as a gun battle between two groups of people in the parking lot of the Olive Garden Restaurant. Haji-Mohamed was charged with attempted murder in that case but ended up pleading guilty to a lesser charge.
Most common fast food chains in Minnesota
Stacker
compiled a list of the most common chain restaurants in Minnesota using data from the Friendly City Lab at Georgia Tech.