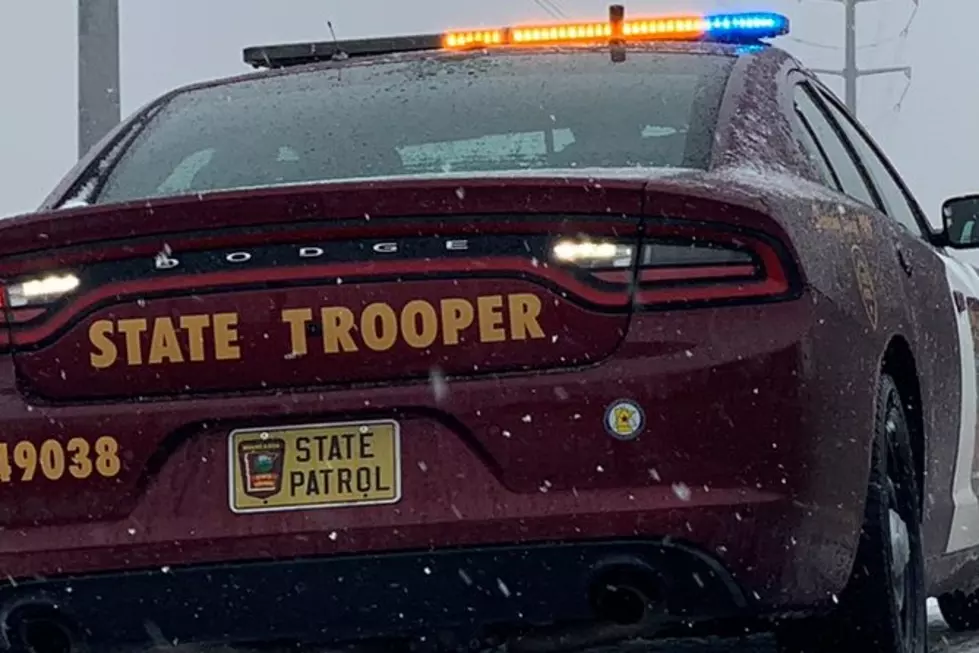 Jeep Fleeing Winona County Authorities Crashes into Semi, Squad Car
State Patrol photo (Twitter)
Lewiston, MN (KROC-AM News)- Two people were hospitalized after a Jeep fleeing law enforcement in Winona County crashed into a semi-truck and squad vehicle Thursday night. 
The State Patrol says the Jeep was fleeing a Winona County Sheriff's Deputy in the westbound lanes of I-90 about a mile east of the Lewiston exit shortly before midnight. The state crash report says the Jeep then entered the median crossover to go east when it was intentionally rammed by a Winona Police Department squad vehicle that was trying to stop the pursuit. 
The Jeep was then struck by an eastbound semi and collided with a deputy's squad vehicle. The Jeep and squad vehicle came to rest in the crossover. The collision sent the semi into the median. 
The state crash report identifies the Jeep driver as 43-year-old Carl Haugen of Crystal, MN. He and the other occupant in the jeep, identified as 35-year-old Katherine Harper of Fairview Heights, IL, were brought to the Hospital in Winona with what were described as non-life-threatening injuries. 
The truck driver and deputy involved in the three-vehicle collision were not hurt. Winona County Jail records Haugen was arrested on suspicion of two counts of felony fleeing and speeding at 6 a.m. on Friday. 
Troopers say it's unknown if he was under the influence of alcohol at the time of the pursuit. The Lewiston Fire Department, Lewiston Police Department and St. Charles Police Department also responded to the pursuit and crash.
LOOK: 20 of the strangest natural phenomena in America
From fire rainbows to bioluminescent bays, America is home to some truly bizarre natural phenomena. See
Stacker
's list of 20 of the strangest natural phenomena in the U.S.