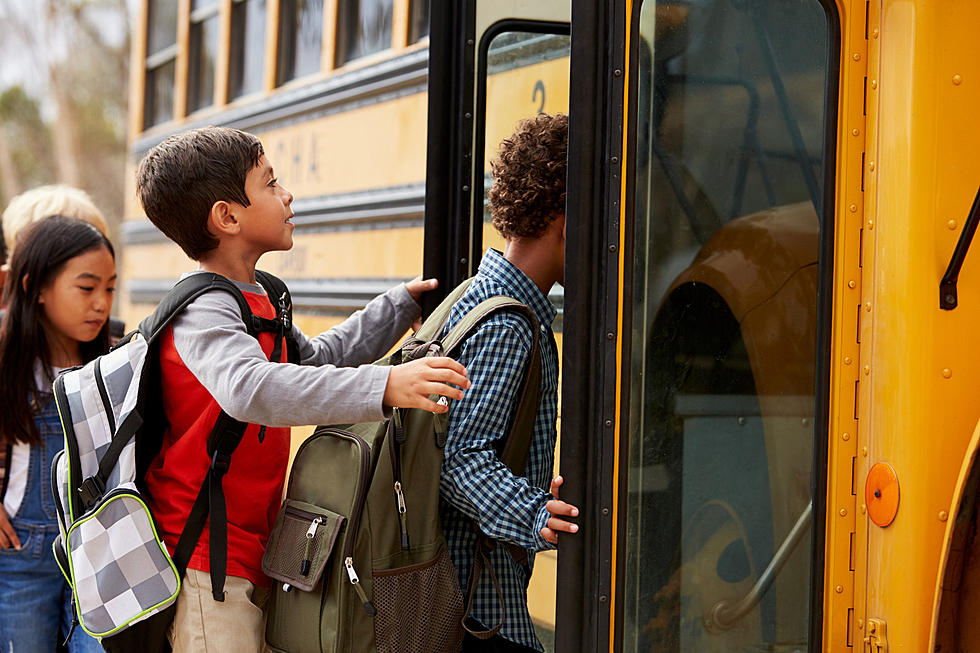 Rochester, MN School Board Approves New Start Times
monkeybusinessimages
Rochester, MN (KROC-AM News)- The Rochester Public Schools (RPS) Board approved new school start times Tuesday night. 
The approval of the new times is the culmination of a nearly two-year effort to examine RPS's school hours. Superintendent Kent Pekel says the new start times can meet the needs of the district's students, staff and community. 
On a 7-0 vote, the school board approved starting the high school day at 8:50 a.m. and ending it at 3:30 p.m. The change shaves 30 minutes off the current school day at the district's high schools but still exceeds the minimum hours of daily instruction required by Minnesota law, according to an RPS memo authored by Pekel. 
The biggest change in the newly approved start times will impact the district's elementary schools. The board signed off on starting the elementary school day at 7:55 a.m., which is 90 minutes earlier than the current 9:25 a.m. start time. Pekel says research regarding RPS start times found most parents and caregivers of students had work days that start well before the 9:25 a.m. start time. 
The newly approved elementary school day ends at  2:15 p.m., which is a five minute reduction of the current elementary school day. The RPS middle school day will start at 8:35 a.m. and release at 3:15 p.m. and does not include a time reduction in the school day. 
The Phoenix Academy, RAIL, and Right Fit would start school at 8:20 AM and end school at 2:20 PM. The morning program of RPS Preschool would start school at 8:15 and end school at 10:45 AM and the afternoon program of RPS Preschool would start school at 12:15 PM and end school at 2:45 PM. 
RPS officials say the new schedule will require changes to the district's transportation system that can be made at a neutral cost. The new schedule will take effect for the 2024-25 school year to give the district adequate time to plan for the changes. The board will have to approve a new transportation system by the end of the calendar year.
See How School Cafeteria Meals Have Changed Over the Past 100 Years
Using government and news reports,
Stacker
has traced the history of cafeteria meals from their inception to the present day, with data from news and government reports. Read on to see how various legal acts, food trends, and budget cuts have changed what kids are getting on their trays.