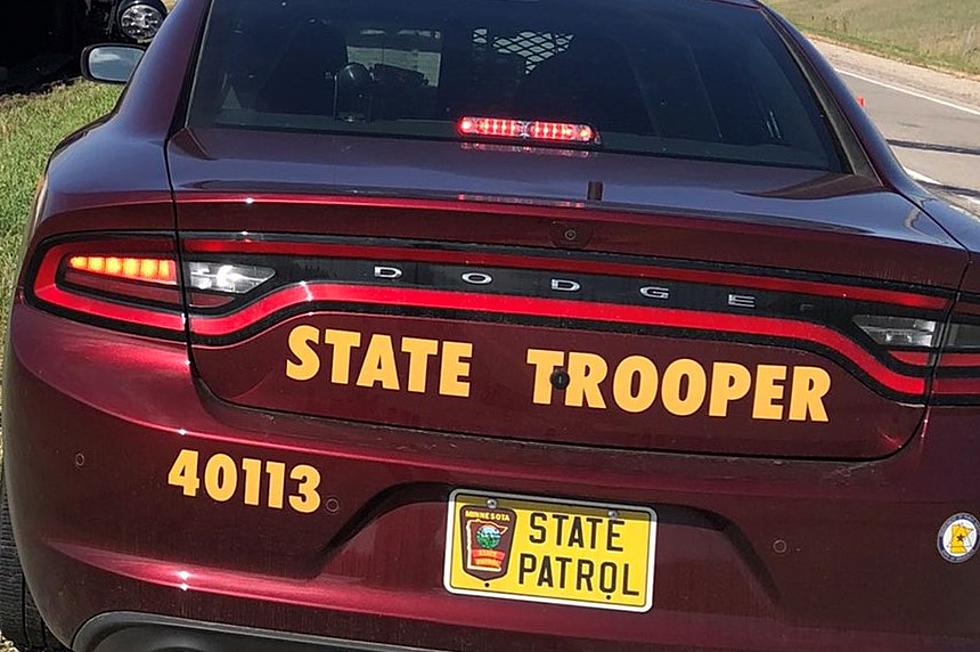 Rollover Crash on I-90 Sends Rochester, MN Man to Hospital
State Patrol photo (courtesy Sgt. Grabow-Twitter)
Rochester, MN (KROC-AM News)- A Rochester man was taken to a hospital after being involved in a rollover crash on I-90 in Winona County Saturday afternoon. 
The State Patrol responded to the crash shortly before 1:30 p.m. The crash occurred two miles west of the Lewiston exit. 
The state crash report says a midsize car, driven by 32-year-old George Earl Oliver, was traveling east on the interstate when it left the roadway and rolled. 
He was taken from the scene to St. Mary's Hospital in Rochester with what are being described as non-life-threatening injuries. Oliver was buckled up and alcohol was not involved in the crash, the report says. 
The road was dry at the time of the crash. The Winona County Sheriff's Office and Lewiston EMS also responded to the accident.
Never Have I Ever - Minnesota Edition
You know how to play, right?! Go through the list of below of things you can do in Minnesota and if you haven't done it, give yourself a point. It's fun! And, this can be a great guide to figure out what adventure you should go on next in the Land of 10,000 Lakes.