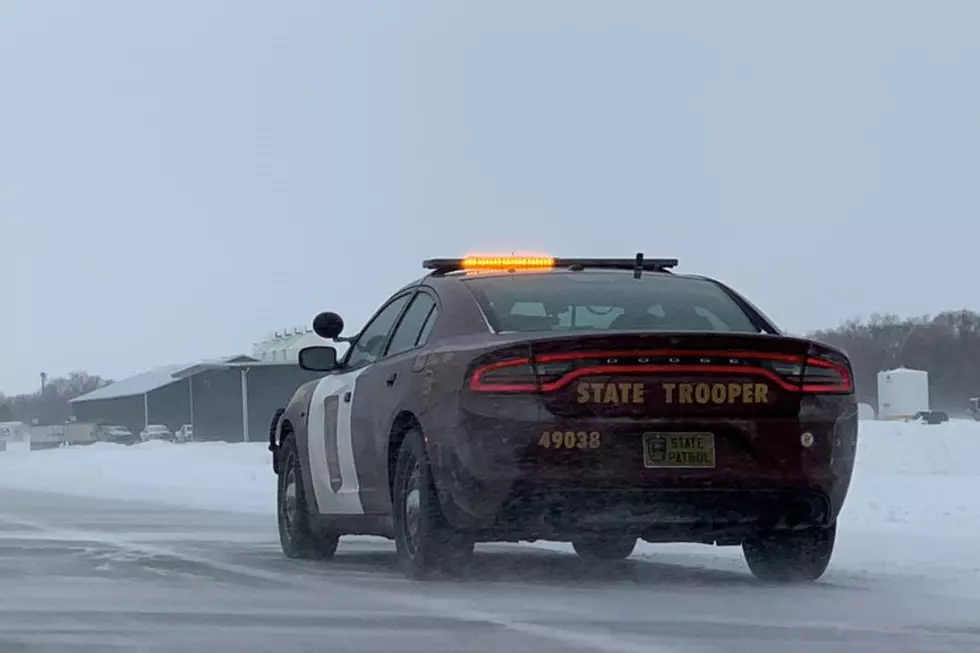 Unbuckled, Elderly Driver Killed in Crash on Minnesota Highway
Minnesota State Patrol photo
Thief River Falls, MN (KROC-AM News)- An elderly Oklee, MN man was killed in a two-vehicle crash along a snow-and-ice-covered northwest Minnesota highway over the weekend. 
The State Patrol responded to the crash on Hwy. 59 in the southern outskirts of Thief River Falls shortly after 11:45 a.m. Saturday. The crash investigation indicates a northbound pick-up and southbound pick-up had collided. 
The state crash report identified the fatal crash victim and northbound driver as 86-year-old Oliver Kimbro. He was pronounced dead at the scene. 
Kimbro was not buckled at the time of the deadly crash, according to the state crash report. The driver of the southbound pickup, identified as 66-year-old Dale Brekke of Oklee, and a passenger, identified as 57-year-old Shelly Brekkee of Oklee, were each brought to different hospitals in the area with what are described as non-life-threatening injuries. 
Troopers say the Brekke's were buckled and its unknown if alcohol was involved with them in the deadly crash. 
Minnesota's 25 Smallest Towns According to the 2020 Census
According to the 2020 census, the smallest town in Minnesota has a population of 507 people. Check out the 25 smallest towns in Minnesota
according to our latest census
.