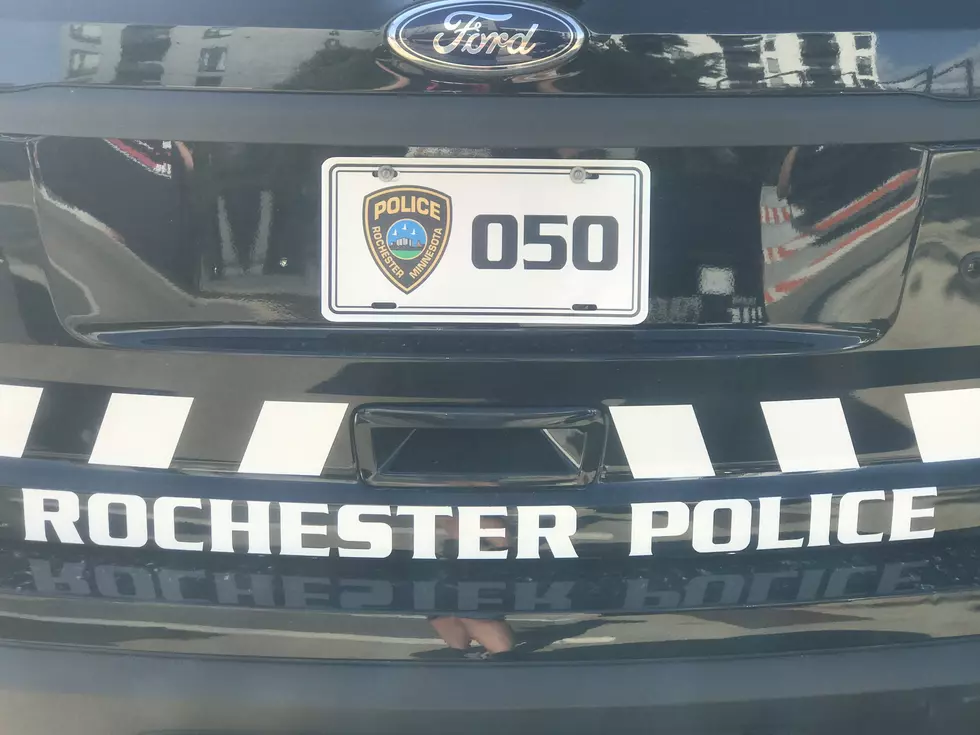 Warrant Arrest Leads to Rochester, MN Meth Bust
TJ Leverentz/TSM Rochester-Preston
Rochester, MN (KROC-AM News)- A warrant arrest in Rochester this past week led to felony drug charges against two Rochester men. 
The criminal complaint filed in Olmsted County Court Thursday indicates Rochester Police officers responded to the Apollo Gas Station at 400 4th St. Southeast Wednesday evening on the report of an individual with an active Olmsted County arrest warrant being in a vehicle that was at the business. Officers stopped a suspect vehicle and took the wanted person, identified as 36-year-old Corinn Michelle Darnell Harless into custody. 
While arresting Harless officers found 5.1 grams of a substance that field tested positive for methamphetamine, the charges say. Police also found drug paraphernalia on Harless. 
The meth discovery prompted a search of the suspect vehicle, which was being driven by 35-year-old Christopher Robert Larrison. Upon searching officers found a small container that was holding 4.9 grams of suspected meth, a digital scale and a suspected meth pipe, according to the complaint. 
Police then arrested Larrison, who told officers he had meth on him. Authorities then found a bag containing 30.1 grams of suspected meth and other plastic baggies on Larrison. The charges say the amount of meth, empty plastic baggies and digital scale found at the scene indicate drug sale activity. 
The Olmsted County Attorney's Office charged Larrison with a felony count of first-degree drug sales and a felony count of second-degree drug possession. Larrison was released without bail but with conditions on Friday. 
Harless was charged Friday with a felony count of fifth-degree drug possession. His conditional bail was set at $1,000. Court records indicate Harless was convicted of felony fifth-degree drug possession in May of 2018.
18 Food Trucks You Can Find Around the Rochester, Minnesota Area
There are lots of different food trucks around Rochester, Minnesota where you can grab a coffee or something delicious for dinner. Check out these food trucks you'll find around the Rochester area.