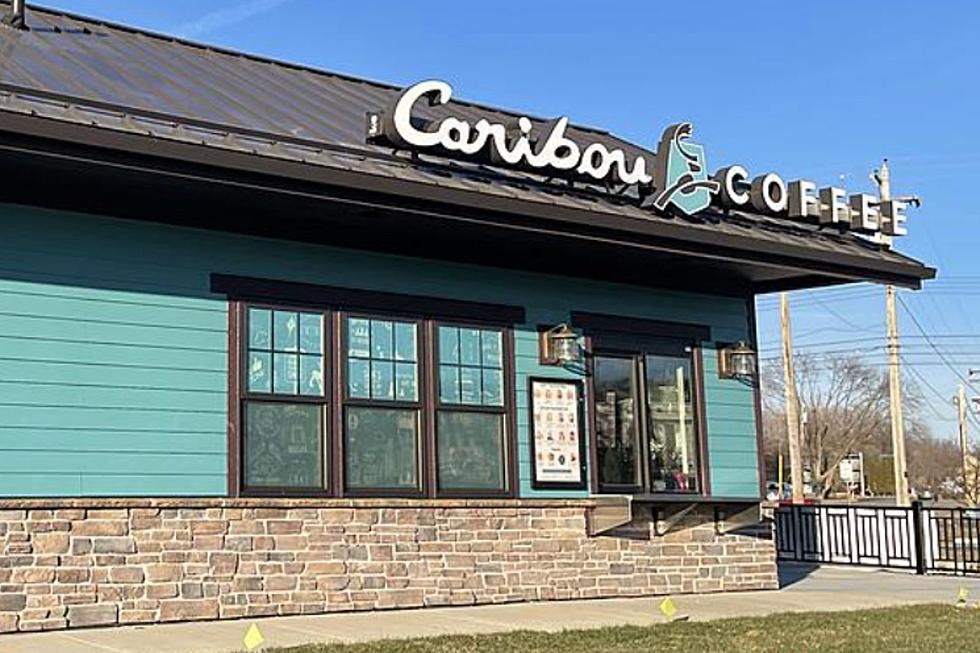 Minnesota-Based Coffee Company Expanding to 300+ New Locations
Jessica Williams
My heart skipped a beat today when I saw the latest news about coffee.  I'm a bit of a coffee snob and addict and coffee is literally in my blood.  In case you haven't heard, a popular coffee company based out of Minnesota, Caribou Coffee, just announced that they are expanding in a huge way!  If you are a coffee fanatic like me, you may want to sit down before you read the rest.
Caribou Coffee Expanding to Over 300 New Locations in the United States
I'm a nerd and I tend to check out the "news" area on company websites quite a bit.  I heard through the internet grapevine that some changes were going to be happening for Caribou Coffee so, like the coffee nerd that I am, I've been creeping on their page.  I was so excited for them when I read the news the following:
"Caribou Coffee®, a national premium coffeehouse and Panera Brands company, is pleased to announce the signing of several multi-unit development agreements to franchise more than 300 new locations domestically."
Here's Where the New Caribou Coffee Locations Will Be
I know that Minnesota has a lot of Caribou's already, especially Rochester.  We have...a few.  Before you roll your eyes and say, "Not another coffee shop", just so you know, I'm not seeing any new shops popping up for us in the Med City.  We've got several and a new one that just opened up by Century High School.  
A few other states are being blessed with a few new Caribou Coffee shops including these states:
Ohio - Mike Nariola Restaurants have entered an agreement with Caribou Coffee for a multi-unit development.  They already have one location in Wooster, Ohio and they plan to develop 60 more in Cincinnati, Dayton, and the Columbus areas.
Florida -

An agreement was made with Wake Up 727 to franchise 35 locations in Pinellas County, which is mostly known for places like St. Petersburg and Clearwater.
60 more Caribou Coffee locations will be opening along the west coast from Tampa to Naples, thanks to an agreement with Kevin Ricci, Owner of Covelli Family Limited Partnership.

 Michigan - Manna Development Group are planning to develop 50 locations throughout the state.
Missouri - the cities of St. Louis, Springfield, and Kansas City will be seeing new Caribou Coffee locations thanks to an agreement signed by Mike Hamra and Hamra Enterprises.  It went on to state that there will be 24 locations throughout Missouri.
Panera Bread - Several Panera Bread franchisees have entered into agreements.  According to the news release, "Caribou Coffee is part of the Panera Brands' portfolio consisting of complementary brands bound by common values, which also includes Panera Bread® and Bagel Brands®."
Over 100 Caribou Coffee locations will also be built throughout the northern half of Ohio, western Pennsylvania, Orlando, Florida and along the east cost from West Palm Beach to Miami thanks to an agreement with Sam Covelli, CEO of Covelli Enterprises, and the largest franchisee of Panera Bread.  His three children will also be involved with these locations.
The One State That Needs A Caribou Next...and Where It Should Be Built
I've been on a few road trips lately and the latest was to Nashville.  And I learned something on that trip - Illinois sucks at its availability of coffee shops.  We were driving through Illinois and I was frantically searching for a place to grab good coffee and I almost started crying when my search on Google came up with nothing.  I had to start my day with hotel coffee and it was disgusting.  I needed a Caribou, badly, and realized once again how much of a coffee snob I truly am.
So, to all of the individuals out there who love opening up coffee shops, I can almost guarantee that if you put one in between Nashville, TN and Rockford, IL, you'll make some money.
Top 15 Coffee Shops in Rochester
Looking for a great place in Rochester, Minnesota that is serving up some fantastic coffee? According to Yelp, here are the top 15 spots that were picked as the favorites.