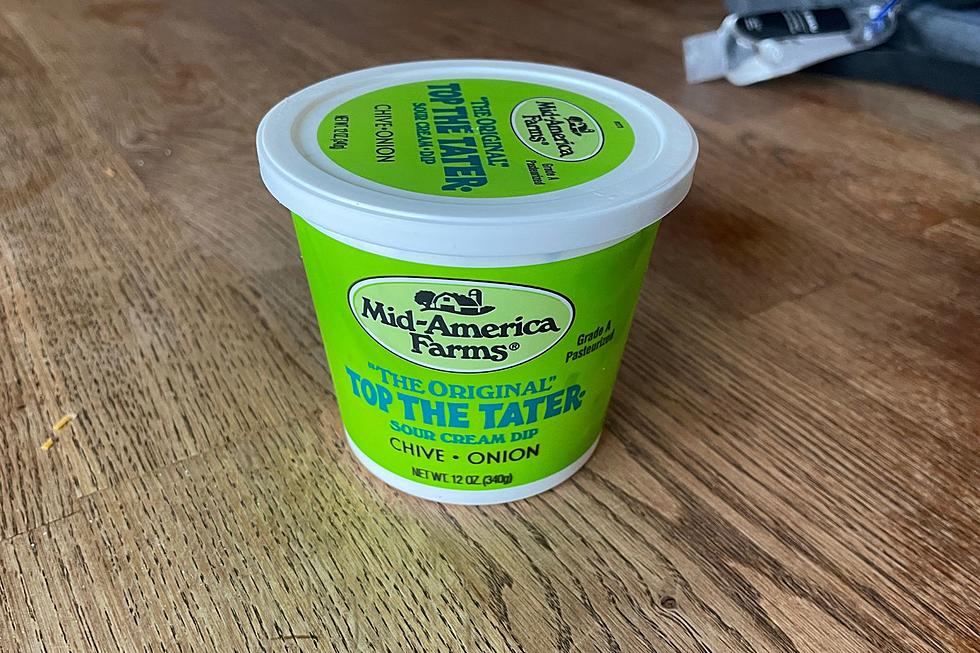 Minnesota's Favorite Dip Is Now Available At Popular Gas Station
Jessica Williams/TSM
If you haven't consumed an entire container of Top the Tater, are you a true Minnesotan?
The answer is "no", btw. 
And yes, I am fully aware that Top the Tater is a favorite in Wisconsin as well.  Illinois and Iowa are still a work in progress but I have faith that they will come around and make Top the Tater their #1 choice too.
If you are scratching your head right now and have no clue what Top the Tater is, I was once in your shoes.  Minnesota will show you that "nice" we are known for but you do need to go try this dip asap because it is truly the best.  Lucky for you, Top the Tater is now being sold at a gas station we have at basically every corner.
Minnesota and Wisconsin's Favorite Dip Is Now Available At Popular Gas Station
One of my favorite, and sometimes scary parts of parenting teens, is the random photos that show up on my phone.  I really never know what my kids are going to text me.  Example, I hate snakes and I will often receive videos where the snake lunges toward the screen. I have now blocked that child.  jk
I got a little smile at the latest picture sent via text by one of my kids because they know my strong feelings about Top the Tater.  Since I am in Kwik Trip every day basically, I know what the shelves and labels look like and I could tell immediately that the photo they sent just revealed that I can now find Top the Tater at Kwik Trip.
I'm not sure how long this has been on store shelves at Kwik Trip, or if it is more expensive there than other stores.  I mean, can you really put a price tag on Top the Tater?  Well, I guess you can since there is one, but a few cents at one place vs. another isn't going to make me drive to another location to save that cash.  I get my bananas at Kwik Trip and now I'm going to just grab some Top the Tater while I'm dropping by.
Do me a favor, don't buy all of it at the Kwik Trip store on North Broadway in Rochester, Minnesota.  If you do, I'll have to write a story about how it has disappeared from store shelves at Kwik Trip.  😉
Check Out The Items Experiencing Shortages in 2023
Speaking of shortages, we've got another round of products that are going to be hard to find in 2023.  I don't want you to go rush out and buy up everything that you can find.  Don't turn this into another toilet paper disaster.  Just look below, see the reasons for the shortages, and be mentally prepared to possibly see a few empty shelves this year.
13 Foods That Will Be Hard to Find in the U.S. in 2023
I'll never forget walking through the grocery store in April 2020 and seeing shelves completely empty. Thankfully, we aren't seeing shortages to the magnitude that we did in 2020 but the experts at
The Daily Meal
are anticipating 13 food items that might be hard to find in 2023.