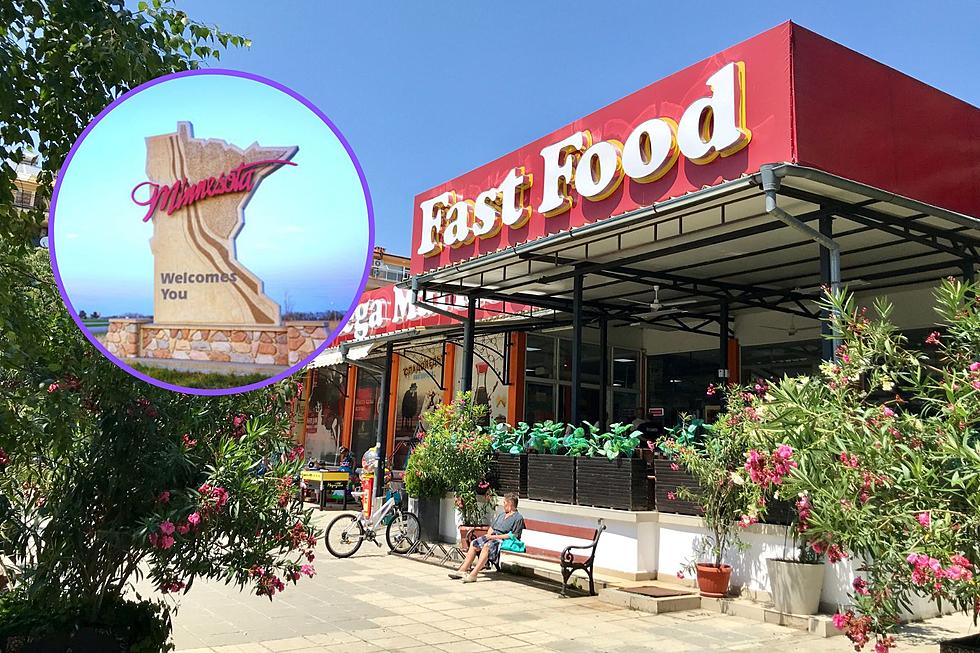 Here Are The Top Fast Food Chains in Minnesota
Canva
If you're looking to save a buck or two when you head out to grab a bit, fast-food joints can do the trick. And now we know which chains are the top-rated in Minnesota. 
Rising prices over the past few years have been putting a huge strain on budgets here in Minnesota and across the country, but there IS some good news: inflation has cooled a bit here in the Land of 10,000 Lakes. But if you're looking to stretch your dollars even further, eating at a fast-food restaurant can be an economical solution.
The crew over at USA Today just published their 2023 list of the Top 100 Best Cheap Places To Eat in the U.S. (two Minneapolis restaurants were included.) While crunching those numbers, however, the crew also looked at just which fast food chains got the best reviews here in the North Star State. 
In case you're curious, here's how they compiled these results: USA Today recently analyzed Google ratings of 28,000 budget-friendly restaurants across 50 cities to determine the best cheap places to eat in the U.S. Some of these, of course, are also fast-food places.
But which ones are the best here in the Bold North? Well, the USA Today team also looked into that question, and here's what they found out:
The Best Fast Food Chains in Minnesota according to USA Today:
Jersey Mike's Subs

Kung Fu Tea

Raising Cane's Chicken

 

QDOBA Mexican Eats

Potbelly Subs
The Best Fast Food Chains in the U.S. according to USA Today:
Cheba Hut Toasted Subs
In-N-Out Burger
Bibibibop Asian Grill
Condado Tacos
Dion's
I don't know about you, but not only have I not heard of any of those chains, I've never eaten at any of them, either. You have to go all the way down the list to #12 where Raising Cane's Chicken Fingers is ranked to find a chain that we have here in Minnesota. 
Other fast-food chains operating here in Minnesota that made the list include:
#14 Chick-fil-A
#20 Culver's Butter Burgers
#25 Papa Murphy's Take 'N' Bake Pizza
Now while this list looked at Google reviews to determine which chains are the best, keep scrolling to check out the most POPULAR fast-food chains in the country, as well-- and see if you agree!
Listen to Curt St. John in the Morning
Weekdays from 6 to 10 a.m. on Quick Country 96.5
50 Most Popular Chain Restaurants in America
YouGov investigated the most popular dining brands in the country, and Stacker compiled the list to give readers context on the findings. Read on to look through America's vast and divergent variety of restaurants—maybe you'll even find a favorite or two.