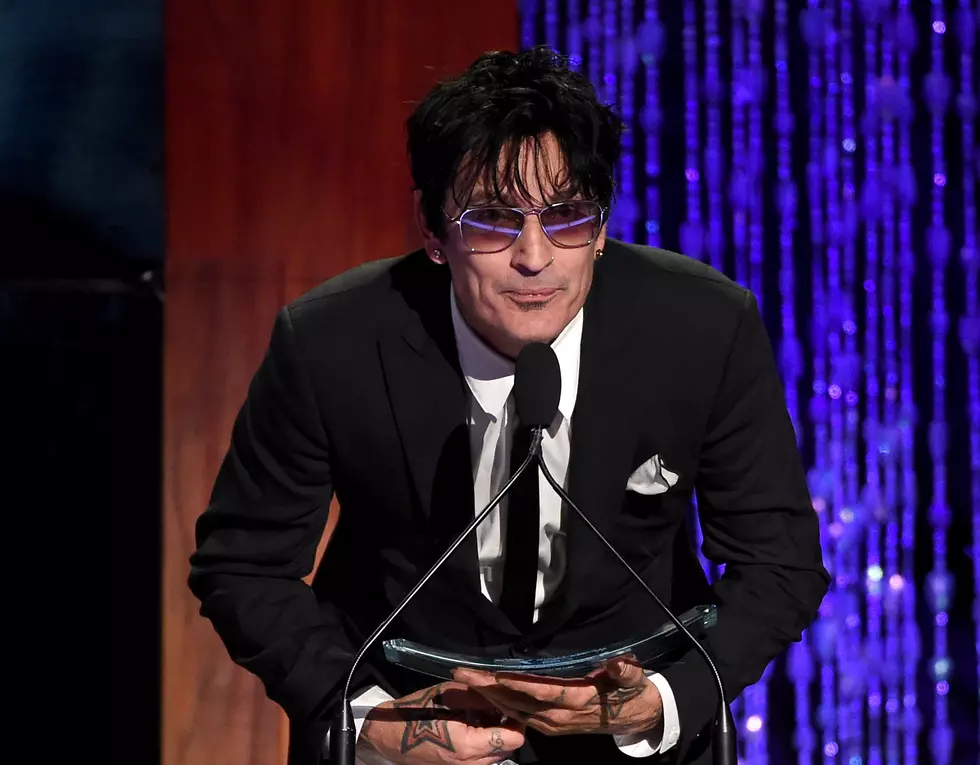 Motley Crue Drummer Tommy Lee's Unique Connection To Minnesota
Kevin Winter/Getty Images
He's not one of our usual Minnesota-grown talents, but Tommy Lee of Motley Crue DOES have a unique connection to the Land of 10,000 Lakes.
When it comes to famous musicians who are from Minnesota, by now we know all the usual suspects, right? Say it with me now: There's Prince, Bob Dylan, and maybe even Lizzo (who isn't from Minnesota, but *did* spend time here after college when she started her rap career.)
Tommy Lee, the longtime drummer, and co-founder of the heavy metal band Motley Crue, isn't usually mentioned in that same group, though he's THISCLOSE to being an actual Minnesotan, as I found out earlier this week.
I was binge-watching the series 'Pam & Tommy' which debuted earlier this year and is currently streaming on Hulu:
Set in the Wild West early days of the Internet, "Pam & Tommy" is based on the incredible true story of the Pamela Anderson (Lily James) and Tommy Lee (Sebastian Stan) sex tape. Stolen from the couple's home by a disgruntled contractor (Seth Rogen), the video went from underground bootleg-VHS curiosity to full-blown global sensation when it hit the Web in 1997.
It was during the third episode, titled 'Jane Fonda,' that Tommy's unique connection to Minnesota was revealed. In the episode, Tommy is cooking Pam a traditional Greek dinner, noting that he's half Greek, as both he and his mom were both born in Greece. Pam asks if his dad was also born in Greece and Tommy says, nope, he was born in... Minnesota! He goes on to say that his parents apparently met while his dad was in the Army stationed in Greece.
And sure enough, if you do a little checking online, we can confirm that Tommy's dad, David Oliver Bass (Tommy also reveals that Lee isn't his last name, it's his middle name; his full given name is Tommy Lee Bass) was born in Itasca County, Minnesota back in 1924. A few years after Tommy was born, the Bass family moved back to the U.S., settling in California.
So, does that make Tommy himself half Minnesotan? Either way, in the scene, Tommy (or Sebastian Stan, portraying Tommy) totally nailed our stereotypical 'Minne-SOTA!' accent when he mentions where his dad was born.
There's another Minnesota connection in the series, as well. Episode 5 is titled 'Uncle Jim and Aunt Susie in Duluth,' which is a reference the series portrays former Tonight Show host Jay Leno as saying to his writers, asking whether the greater audience across the country would be interested in the story. ("Who knows about it? Uncle Jim and Aunt Susie in Duluth?")
Keep scrolling to check out the 'Pam & Tommy' trailer, and to check out 10 other famous people you may not know that were born right here in Minnesota, as well.
Listen to Curt St. John in the Morning
Weekdays from 6 to 10 a.m. on Quick Country 96.5
NEXT UP: 10 Famous People from Minnesota