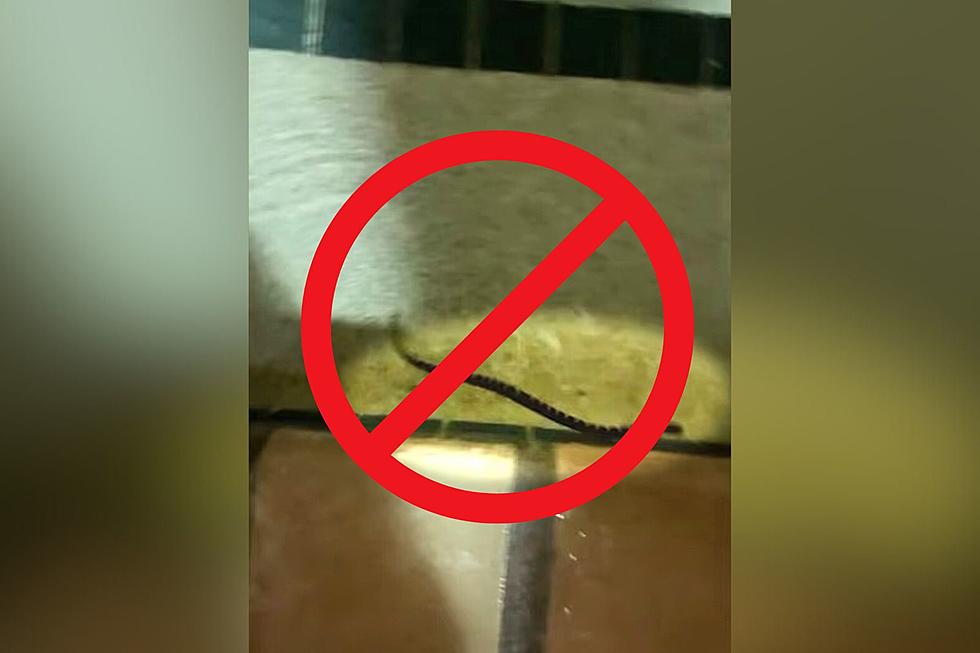 Mom Finds Snakes While Staying at Wisconsin Hotel with 4-Year-Old
WISN, MICHELLE GREISE, CNN
A mom traveling with her 4-year-old son had an encounter with some unwanted guests while staying at a Wisconsin hotel. Snakes in the pool and hot tub.
Don't you just hate when you've planned a fun little trip with your child and somehow a  nightmare scenario plays out in real life? There's is no aniumal I despie like I despie snakes. It doesn't matter what kind either, I DO NOT LIKE SNAKES.
It's quite likely you'll have some new hotel swimming pool and hot tub trust issues after getting the details of this story. I still check a toilet bowl out before just sitting down.
Your new nightmare fuel, according to nbc15.com:
Michele Griese was staying at the Country Inn and Suites by Radisson in Germantown, Wisconsin with her 4-year-old son. While headed to take a dip in the pool this past Saturday night, she found a snake already in it.
(in a moment I'll share a wild and disturbing theory about these snakes got inside)
After the pool, Michelle tried the hot tub and found another snake. Headed back to their room, Michelle and her son then saw another snake in the hallway and watched as it slithered under another guest's door.
After seeing that happen, you have to tell someone inside, and that's exactly what Michelle did.
I literally watched the snake slither under this person's door. So, I knocked on the gentleman's door, and he came out. I was like, 'Well, there's a snake in your room.' He was like, 'Yeah, I see that.' So, he grabbed a plunger to try to catch the snake.
Michelle's 1st-floor neighbor across the hall wasn't the only person she told about the snakes, she also told the story to WMTV NBC 15 in Madison. And that theory about how the snakes got inside,
The theory about how the snakes got inside is that perhaps an exterior fire escape door was left open and a pregnant snake slithered in. It's disturbing to think that snake could've delivered those babies while inside and now several more snakes are inside.
Michelle and her son did get a couple things from the hotel, she got a refund for half of their stay, and her son got a childhood full of snake nightmares.
I lost a bet not that long ago and I had to face my snake fear. Exposure therapy didn't work, still very afraid.
20 Hilarious Little Lies Rockford Parents Tell Their Kids
To each their own, some parents may frown on telling lies to their kids. Thank goodness it isn't any of these parents because these lies crack me up.