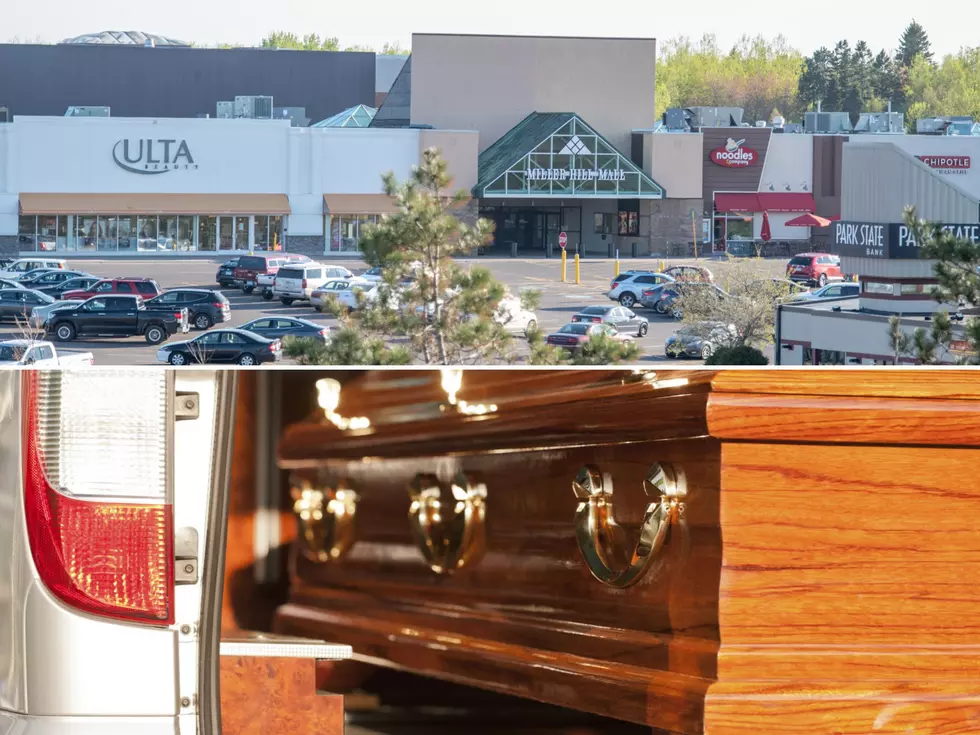 Dead Wisconsin Woman Found In Car Parked At Mall For Two Days
Dead Woman Found In Car At Wisconsin Shopping Mall Parking Lot
In a strange chain of events, after two days of being parked at a mall, this poor Wisconsin woman was found dead in her vehicle.
How Does Someone Not Notice Something Strange In Mall Parking Lot?
I'm kind of baffled by this whole situation. In this day and age, people will call the police over the littlest thing. If something just seems suspicious, call 911. Not this time. I guess an old woman just sitting in her car that has been parked in the same spot at the mall for two days doesn't raise any red flags.
RELATED: Wisconsin Pedestrian Gets Ticket After Being Hit By Car In Mall Parking Lot
Dead Woman Found In Mall Parking Lot
 A 73-year-old Madison woman was found dead in her car in the West Towne Mall parking lot two days after buying food from a nearby restaurant.

 

Police did not release the woman's name and said her death is not considered suspicious.

 
The police in Madison were called by the family of a 73-year-old lady. They requested a welfare check because they hadn't heard from her in a couple of days. When officers arrived, her vehicle was missing so they reported stolen. A few hours later they found it in a parking lot. When investigating the car, they discovered the woman's dead body. Apparently, she ordered food from a restaurant by the mall. So after, she passed away. They believed her cause of death was natural causes.
RELATED: Argument Between Neighbors Turns Deadly
For more stories like this one, sign-up, HERE.
13 Stupid Illinois Laws