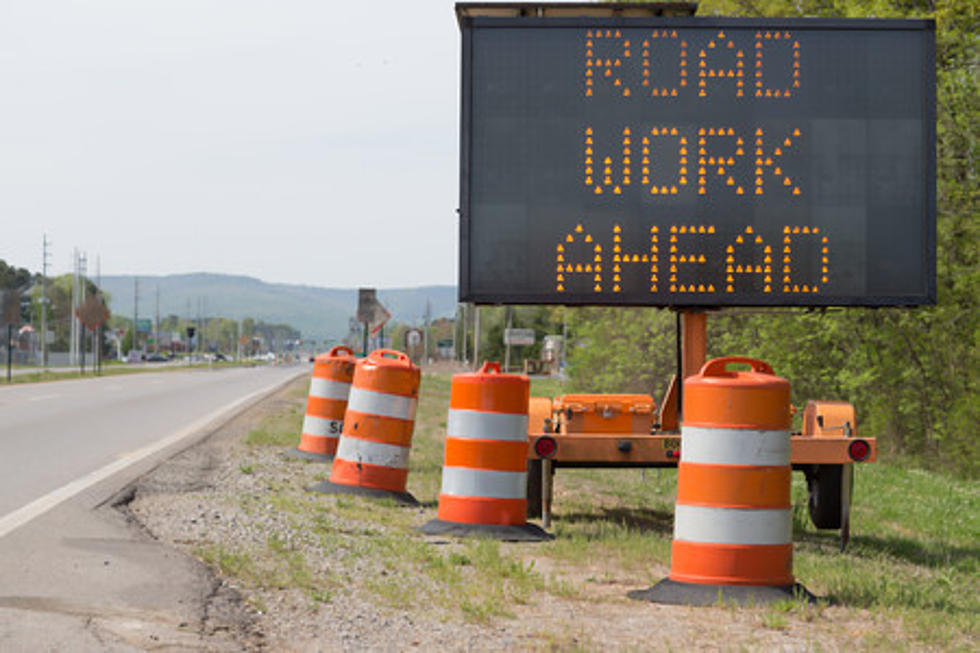 Massive Highway-52 Construction Project Starts This Week in Minnesota
Thinkstock
A three-year construction project is set to get underway this week on a major stretch of Highway-52 south in southeast Minnesota.
If you're like my wife and me, you're pretty familiar with the stretch of Highway-52 between the Twin Cities and Rochester. We have family and friends in the cities and find ourselves taking that highway several times a month-- if not more.
And if you're a regular driver of Highway-52 too, get ready to see more orange constructions barrels-- and get used to seeing them. That's because the Minnesota Department of Transportation (MnDOT) is starting a massive three-year reconstruction project on the southbound lanes of Highway-52 from just south of Cannon Falls all the way to just north of Zumbrota.
According to MnDOT, this project encompasses a LOT of work:
This project will reconstruct the southbound Hwy 52 lanes beginning 2.2 miles south of Hwy 19 in Cannon Falls and proceeding south to 1.2 miles north of Goodhue County Road 7 with access control improvements.

 

The bridges at the junctions of Hwy 60 (west) and Hwy 60 (east) near Zumbrota will be replaced. As well as the replacement of the Hwy 52 southbound bridge and rehabilitating the Hwy 52 northbound bridge over the Zumbro River.

 

A new interchange will be constructed to replace the existing at-grade intersection at Hwy 52 and Hwy 57 / Goodhue County Road 8 (Hader Interchange).
Some of that work is already starting this week, as crews begin doing prep work as they get ready to build 9 separate crossover lanes and 12 temporary right-turn lanes to accommodate traffic while the project progresses. Traffic won't be affected as crews work on this aspect of the project, which is expected to last through the month of July.
But during the project's next phase, lanes closures and lane shifts in the southbound lanes will indeed be a reality, perhaps as early as later this summer and fall. But the majority of the work that could disrupt your drive from the Twin Cities back home to Rochester is slated to happen in 2022, with the remaining work set for 2023. You can check MnDOT's Highway-52 project website for more details HERE.
And speaking of roads, while you might want to avoid those stretches of Highway-52 that are set to be worked on, have you taken a drive on Minnesota's Must-See road?  (I confess I haven't-- yet!) Keep scrolling to see what it is-- as well as the Must-See Roads in every other state too.
Listen to Curt St. John mornings from 6 to 10 on Quick Country 96.5
and afternoons from 2 to 6 on 103.9 The Doc
See the Must-Drive Roads in Every State